Who's Moving Where In Wealth Management? - Multrees, Henley & Partners, Others
, 22 February 2019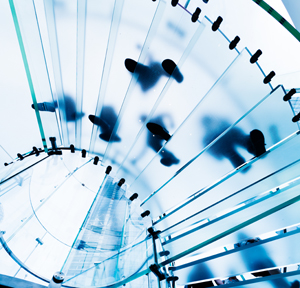 The latest moves in wealth management from across Europe and the Middle East.
Multrees
Multrees, the UK-based firm providing outsourced investment services to wealth managers, private banks, family offices and advisors, has appointed Ed Carey as head of sales and marketing.

Carey joins from Alliance Trust Savings where he was sales director and, latterly, commercial director. He also spent 12 years at Cofunds, where he went on to become head of distribution development, and held a senior level position at Mattioli Woods.

Multrees is also making a number of additional changes. Farzana Khalil, previously client solutions manager, is moving into a newly-created role overseeing the development of the Multrees platform. Peter O'Donnell takes on management of the Multrees client relationship team.

Henley & Partners
The firm, which advises individuals about relocating to new countries, part of the "golden visa" market, has appointed Dr Parag Khanna to its advisory board.

Dr Khanna's special area of counsel will be global trends and scenarios, focusing on systemic risks as well as market-entry strategies and socio-economic strategy, with a particular emphasis on Asia.

A best-selling author, Dr Khanna founded FutureMap, a data- and scenario-based advisory firm of which he is the managing partner. He holds a PhD from the London School of Economics and is the author of several books, including Connectography: Mapping the Future of Global Civilization (2016) and Technocracy in America: Rise of the Info-State (2017). Dr. Khanna's books have been translated into more than 20 languages, and his work has appeared in major international publications including the Wall Street Journal, the Financial Times, The Washington Post, The Atlantic, and The Guardian. He is a CNN global contributor and a senior research fellow at the Lee Kuan Yew School of Public Policy at the National University of Singapore.
Saranac Partners
Saranac Partners, the private client advisory firm focused on ultra-high net worth individuals and families, has appointed Bénédicte Perrier-Dordain to expand the client team.

Perrier-Dordain will concentrate on Eastern European UHNW clients, primarily those in Russia. She joins from ACPI Investment Managers, where she was a partner. She has been focusing on Russia and the CIS since joining UBS Wealth Management in 2006. She previously spent ten years at the European Bank for Reconstruction and Development (EBRD), latterly as deputy head of funding, treasury.