Offshore
The Isle Of Man's IFC Future: Brexit And Other Tests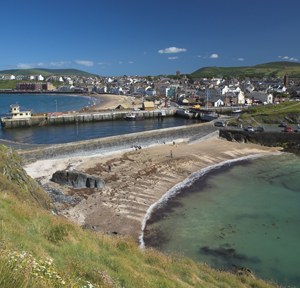 This publication recently questioned the Isle of Man's financial services sector about its strategy amid tests such as those of Brexit and competition from other IFCs.
Finance Isle of Man, an organisation that speaks for the international financial centre, looks at one of the Isle of Man's largest economic sectors, financial and professional services.
This article is written by Michael Crowe, chief executive of that organisation. This publication has questioned Crowe about strategy.
How well does the island claim it is positioned to handle different Brexit scenarios (no deal, the May "Brexit in name only" deal, some other outcome)?
The island's position, currently, is that it sits outside of the European Union (EU), and is not included within the UK's membership of the EU.
The Isle of Man is, however, by virtue of Protocol 3 to the UK's Treaty of Accession, effectively part of the EU's customs union, and goods in trade can flow freely between the Island and the UK and EU.
However, the Isle of Man is not covered by EU provisions as they relate to services, and since the majority of the Isle of Man's economy is based on services, this position is likely to be largely unaffected by the UK's withdrawal from the EU, no matter what shape that eventually takes.
Therefore, the biggest impact on the island will be by virtue of its close economic ties to the UK, and preparations are being made to ensure that the Isle of Man's legislative and regulatory frameworks continue to function, that it can continue to trade freely with the UK, and that various potential 'Day 1' issues are addressed. As a result of our economic ties, much of our legislation is affected by Brexit and we have passed our own European Union & Trade Bill to ensure that we can still have robust regulation after 29 March. This is mainly in relation to our customs, and agriculture and fisheries legislation.

The Isle of Man Government has stressed that it would ideally wish to retain the ability to continue to trade freely in goods with the EU, without being subject to tariffs or other barriers to trade. However, its ability to do so will ultimately be informed by the deal the UK succeeds in negotiating for itself.
What sectors does the IoM think are most likely to thrive there in the next few years and why?
The Isle of Man has a stable and diverse economy spanning finance, eGaming, eBusiness, media, aerospace, manufacturing, food and drink production and tourism. It has an advanced infrastructure, a financially rewarding business environment and an excellent quality of life. These factors make the island well placed to continue nurturing traditional sectors as well as emerging industries.
A large global campaign, starting towards the end of 2018 and running through the first quarter of 2019, promoting the life insurance and wealth management sector should see continued activity in this sector. The Isle of Man is a leading international centre for life insurance and wealth management, endorsed by world-class businesses that choose the Isle of Man as their base, offering an efficient, experienced and well-governed environment for businesses and their customers. The Island's 40-year-old life insurance sector continues to thrive, providing economic growth and career opportunities for the island's residents.
A lot of jurisdictions are keen on blockchain and other distributed ledger technology, not just for managing crypto-currencies. Can you talk a bit about the state of play in the IoM, its approach to the regulation of this space, potential for change, etc. For example, can such a jurisdiction thrive if there aren't major banks willing to transact in cryptos (which seems to be the case in Jersey, for example?)
Blockchain represents an opportunity for the Isle of Man - a jurisdiction already seen as the home for technological innovation.
Interest in blockchain has spread from financial services to many other industries including eGaming, eBusiness and pharmaceuticals. The technology also has applications in areas such as "Know Your Customer", cross-border payments, patient health records, land registry data and tracking the provenance of goods. Numerous applications have already been built to revolutionise processes in these sectors, many companies having raised the funds for the applications through "Initial Coin Offerings". The technology has the potential to increase efficiency, reduce capital consumption, enhance revenue and reduce losses. We have considered our position in this fast-changing industry and will be moving forward with a roadmap for the future later this year.
The EU has reportedly criticised the "abusive" VAT regime of the island. Can you discuss this?
The Isle of Man government follows the same policies, laws and rules as the UK in respect of registering aircraft leasing and chartering businesses for VAT; however, due to the nature of these allegations we asked HMT to assess the treatment of VAT on aircrafts. HMT have undertaken a thorough review and we are expecting their findings shortly.