Who's Moving Where In Wealth Management? - Saranac Partners, Levine Leichtman, Others
Editorial Staff, 5 February 2019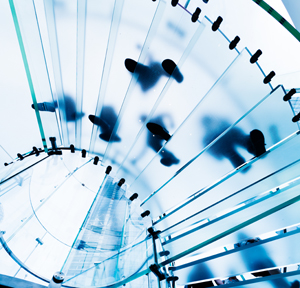 The latest moves in wealth management across Europe and the Middle East.
Saranac Partners
Saranac Partners, the private client advisory firm focused on ultra-high net worth clients, has appointed Riccardo Pavoncelli to join its board as a non-executive director.

Pavoncelli has a background in capital markets and investment banking. He spent 17 years at Morgan Stanley in a variety of senior roles including those of head of European debt capital markets, head of European media group, and head of investment banking in Italy. He joined Lazard in 2005 where he worked on cross European mergers and served as CEO of Lazard Italy.
Levine Leichtman Capital Partners
Levine Leichtman Capital Partners, a Los Angeles-based private equity firm, has hired Erik Nobel as a managing director, responsible for establishing and managing its newly opened office in Stockholm, Sweden.

Nobel will lead LLCP's structured equity origination and investing efforts in the Nordic region.

Prior to joining LLCP, Nobel worked as an investment director at AP6, a state-owned pension fund specialising in managing unlisted equity assets. Before this, Nobel worked as a deputy director at IK Investment Partners in Stockholm. He began his career at JP Morgan in London as part of the Nordic M&A team.
Leonteq
Leonteq, the Swiss-based structured investment products and savings firm, has announced that Paulo Brügger has retired from its board of directors with immediate effect.

Brügger had been a member of the board since 2017 and he was the board representative of Leonteq's largest shareholder, Raiffeisen Switzerland, and a member of Raiffeisen's executive board until 21 January this year.

Raiffeisen Switzerland will, in due course, propose a successor to be nominated by Leonteq's board for election by the shareholders. Leonteq's annual general meeting will take place on 27 March 2019.
Mediolanum
Mediolanum Asset Management, the Irish asset management company of the Mediolanum Banking Group, has named Brian O'Reilly as its new head of market strategy. O'Reilly will report to Christophe Jaubert, head of investment performance.

O'Reilly has nearly 20 years' experience in the wealth and asset management and institutional business. O'Reilly began his career in Goldman Sachs before joining UBS Warburg in 2000 as a member of the investment bank's global macro strategy team. He then worked for UBS Wealth Management in New York, before being appointed head of research in London.

Prior to joining Mediolanum, he was the head of investments and chief investment strategist for Davy in Dublin.

His appointment follows numerous additional hires made by MAML in the past few months, including David Holohan, head of equity strategy and Astrid Schilo as multi-asset strategist.