People Moves
Who's Moving Where In Wealth Management? Wells Fargo, FINMA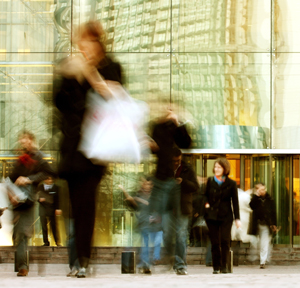 The latest moves in wealth management across Europe and the Middle East.
Wells Fargo Asset Management
Wells Fargo Asset Management has appointed Matthias Scheiber as global head of portfolio management for multi-asset solutions.
A 20-year veteran, Scheiber joins from Schroders and will develop and manage multi-asset investment outcomes for the San Francisco-based bank's asset management division. The role is based in London, where he reports to Dan Morris, another recent senior hire to lead on driving the bank's multi-asset ambitions.
The bank said the team's 25 multi-asset specialists located globally are focused on helping investors increase, protect and generate income from capital in a future-focused and research-led way – this includes leading active management and factor-based investing strategies across a range of assets, locations and investment products.
"With Matthias's deep industry knowledge and long track record of delivering innovative solutions, we are even better positioned to meet our clients' needs," said Nico Marais, co-CEO of Wells Fargo Asset Management.
At Schroders, Scheiber led the multi-asset team's institutional mandates around risk-based investing. Prior to that, he was a partner and fund manager at Aethra Asset Management in charge of qualitative and quantitative investment research and of managing absolute-return products. He has also held senior positions at the Franco-Dutch ABN AMRO financial services group and the Romanian Raiffeisen bank in Vienna.
Wells Fargo's asset management arm has around $466 billion in assets under management (including assets held by Galliard Capital Management).
FINMA
Switzerland's Federal Council has elected Benjamin Gentsch to the board of directors of FINMA, the country's main financial regulator. Gentsch is a senior figure in the insurance sector and takes up his role on 1 July. The board will then have nine members.
After graduating from the University of St Gallen in business administration, Gentsch began his professional career in the reinsurance industry and became a member of Zurich Re's executive board in 1998.
He played an important part in Zurich Re's initial public offering and was later appointed CEO of the Swiss arm of this new company under the name Converium.
Following the sale of Converium to French-owned Scor in 2007, he was a member of Scor's group executive board as CEO of the Swiss unit and deputy CEO of the global non-life unit. Benjamin Gentsch also sat on various committees of the Swiss Insurance Association (SIA) until March 2018, including the reinsurance forum, and as first president of the reinsurance committee established in 2017.
Aviva Investors
Global asset manager Aviva Investors is hiring two personnel in London to work in product strategy and support clients in its credit business.
Rachel Harris joins as senior credit investment director and Emily McDonald joins as credit investment director and will report to Harris.
In the newly-created roles, both will work closely with the firm's credit portfolio managers to support existing products and identify new solutions for clients as their needs evolve, the firm said.
Harris began her career in 1998 in credit sales at Credit Suisse and went on to work for the Royal Bank of Scotland, Goldman Sachs and Janus Henderson. She will report to Aviva's global head of product strategy, Steven Blackie.
McDonald joins from Credit Suisse, where she worked in fixed-income sales covering clients in southern Europe and the UK. She joined Aviva through the company's Return to Work programme set up to attract experienced candidates back into financial services roles after a break of at least two years.