Strategy
Getting Chinese Wealth Strategy Right - The View From Deutsche Bank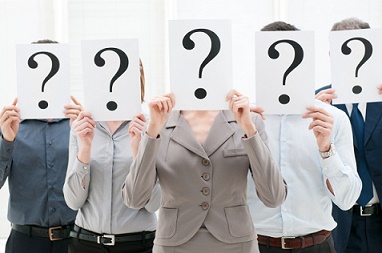 The third attribute is: integrity.
Not so very long ago integrity would have been synonymous with what was expected from a financial services professional. "My word is my bond" was a motto famously used in the City of London over many centuries to characterise the trust embodied by the City's financial community.
Today in the post "great crash" era, banks need to re-establish their professional credentials and their moral integrity. This will be a slow job, but a necessary one and it is an essential pre-requisite for success as a wealth management firm. For it is integrity that builds trust and it is trust that sustains wealth management relationships for the long term. And it is this sustainability that creates the virtuous circle of profitable service provision for customers and clients, based on their needs - not the needs of the financial services provider.
But what is integrity exactly? There will be many views as to what it really is or indeed how to define it. As someone who believes in the benefit of pursuing life-long learning as a habit acquired at school and university, I wonder if the importance that academic communities attach to the freedom to search for the truth may not be a part of it. Being open and honest and truthful about the needs of your client and your ability to serve them is certainly a good start. As John Milton, the English poet and alumnus of my own college at Cambridge put it: "let her and Falsehood grapple; who ever knew Truth put to the worse in a free and open encounter"
4. And the fourth attribute is: professional competence and behaviour
Wealth Managers look to advise their clients on both sides of their personal balance sheets. So they need to be extremely well qualified. Those offering banking services need to have sat and passed the relevant banking exams.
Those offering financial planning and investment services need to have sat and passed the relevant chartered financial planning and securities exams. All need to have a good understanding of the professional standards that are expected of them.
In the UK we have a number of organisations (e.g. the Banking Standards Board, the Personal Investment Management and Financial Advice Association (PIMFA)) which look to set the standards of competence and behaviour that are expected in our market, and against which financial services professionals can expect to be measured and held accountable.
Is wealth management just about looking after wealthy people?
One of the challenges for the wealth management industry has been whether the advice-led model and the attributes required for success for HNWIs are applicable for all levels of wealth. The needs of the super-rich, it is claimed, are very different to those who have mere millions. And it is regularly stated that the very high costs of delivering the personalised HNW model to those of modest means effectively renders it uneconomic to deliver the HNW model to less wealthy people who may lack the means to pay for it.
In the case of the super wealthy, it is true that often much of the financial/wealth planning advice that is provided as part of the wealth management package for HNWIs is either in-sourced to a single family office, or outsourced to a multi-family office or to discrete single service providers. The wealth manager in these circumstances becomes more akin to an institutional product and service provider, focusing on the particular investment or structural financing needs of the client, and often utilising the resources and capabilities of an in-house investment bank. But the validity of an advice-led wealth management model has not changed; it is simply that the packaged integrated service gets unbundled and delivered by a range of different specialist providers. There are a few cases around the world of integrated multi-family offices who provide a holistic service - but scalability and the logistics and costs of delivery prove challenging.
In the case of mass affluent and retail sectors the challenge remains how to deliver an advice-led model at a price point that is bearable for the consumer and profitable for the provider. And in many ways, solving for this conundrum is the most pressing and relevant issue for the global wealth management sector.
It is no less critical for an individual or a family of modest means to get good advice on how to save, how to spend their income, and how to use their resources to plan for the future. In fact, for an individual of modest means, it will often be relatively more important to get good advice and to make the right choices than for those with greater resources. The working assumption is that the knowledge engineers and data scientists working in fintech (or perhaps outside fintech) will find an AI solution to enable true robo-advice. To date what some industry practitioners have termed "robo-advice" is in fact simply a digitised way of enabling strategic asset allocation and fund manager selection to take place online in a convenient way for consumers. As far as it goes it's a good innovation, but it's really focused on just one side of a client's balance sheet and on arguably the most commoditised component of that balance sheet.
The real prize is to be able to offer a digitised solution for a comprehensive financial planning service that probes client needs and gives relevant personalised advice, based - as in other segments - on individual life goals.
Many say that this cannot be done and that the intervention of a human advisor will always be necessary.
But it may be the case that millennial knowledge engineers will indeed find a true "robo" solution - either entirely AI-based, or part AI, part human. It feels like an exciting area where innovation and data science will combine to solve a much demanded consumer need and which will provide governments and the industry with a solution to a much demanded social need. China's commitment to AI, its significant scale population with long-term financial planning needs, and determination to progress quickly to a technology-led economy will give her a potentially strategic advantage here.
A wealth management road for China
So what advice might one give to the leaders of the China Wealth Management industry as they set about the great task of convening private client capital as a strategic imperative to support OBOR and as a social good to bring advice-led wealth management services to the greatest number of people?
For wealthy individuals, one important starting point is to understand how individuals make their wealth in the first place. Here there are essentially two basic profile types: those who are accumulating capital and take the full spectrum of a working life to accumulate it; and those who suddenly acquire capital, for example by selling a business - a so-called monetisation event - or perhaps by inheriting money from a family member.
The needs of a client who is accumulating capital are different to the needs of a client who has an immediate capital investment sum. So the advice they get has to be different and the products and services they require will be different too.
If you are a bank, the good news is that you should have the balance sheet capacity to lend your clients money as they are accumulating their wealth, as well as the ability to develop planning and investment services to advise them once they have made and realised a capital sum.
For less wealthy individuals it will also be important to develop a range of services which are based on how income is generated, the extent to which savings can be made now and in the future, and the scope and appetite to take on debt - but above all understanding and caring about the goals, hopes and fears of the client and their family.
At a high level, my recommendations would be:
a. At country, industry and individual service provider level conduct a detailed customer survey to ensure that you truly understand customer needs and how they generate income and accumulate capital.
b. Be certain that you understand their attitude towards risk. They may have a very different attitude towards risk once they have made their money as opposed to the attitude they had when they were making it in a business in which they were expert.
c. Make client profiling a skill set that everyone in the organisation, from the CEO downwards, practises every day. Become the financial services equivalent of the local doctor. Be sure that you understand your clients' goals, dreams and fears: and update your knowledge often. Let them see that you care.
d. Develop appropriate value propositions for the different levels and complexities of client balance sheets. The way you reach out to billionaires and family offices will be different to the way you reach out to HNWIs and retail and mass affluent clients. But the first engagement point of a clear plan that supports long term goals and objectives will be the same starting point for each segment. It's just the delivery that is different.
e. Put in place a comprehensive educational programme, starting at school for all pupils so that they understand the importance of saving, planning and managing their own personal balance sheets from the moment they enter the workforce. Understanding the need to have a personal financial plan alongside a personal health plan is likely to be a critical component of a long and happy life.
f. Aim to make technology and the knowledge engineers your friends. They are writing the next chapter of the wealth management business, both in terms of the ability to solve the provision of the advice gap to less wealthy households, but also in terms of ensuring that our personal data remains secure, accurate and privat.
Conclusion
In summary, build a wealth management culture which will stand the test of time based on long-term relationships and advice, not short-term transactions. China has a renowned reputation for thinking strategically and planning for the long term. Wealth management is a slow-burn business, but it's very sticky once you get it. Building a sector on solid foundations with care paid to individual needs will serve both to convene private client capital and to serve the public good.