Statistics
BREXIT COUNTDOWN: Luxembourg Trumpets Influx From City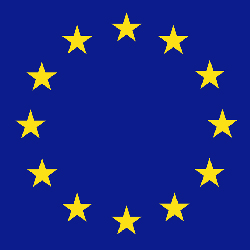 A group promoting Luxembourg as a financial hub has set out a list of all the firms thinking of relocating to the tiny European state, or expanding operations there.
With Europe's financial hubs aggressively courting Brexit business, the continent has seen plenty of jockeying and relocation plans the past year, particularly over maintaining passporting rights for City-based firms.
Figures released recently by Luxembourg for Finance (LFF), a public-private advocacy group that promotes investment flow into Luxembourg, underscores how some of that jockeying is shaking out.
Regulators there granted 80 new licences to banks, management companies, alternative asset managers, insurers and investment firms who came knocking in 2018.
In a flurry of news about the prospects of London's cross-channel rival, the LFF said that to date 47 institutions have publicly declared plans to move at least some of their financial activities from London to Luxembourg on the Brexit outcome. Within that, half of these are asset managers and the rest a mix of banks, insurers and payment service providers.
It also said a further 23 asset managers and private equity firms have pledged to move or expand existing business in their favour post-Brexit. Among that group are Fidelity, M&G, Aberdeen Standard Life, Columbia Threadneedle, Blackstone, T Rowe Price and Wells Fargo.
Unless UK legislators force a change, the UK is due to leave the bloc on 29 March, ending involvement with the EU, and its precursor, the European Economic Community, since 1973. Some financial industry figures fear the UK will be hit by protectionist barriers, forcing businesses to relocate operations. However, the extent to which such barriers might operate is unclear, particularly as European manufacturers in countries such as Germany, France and Italy, among others, may want to retain untrammelled access to London's large and liquid markets.
The LFF report listed out the following 23 organisations poised to move or widen business operations after Brexit: Artemis; Aberdeen Standard Life; Ares; Blackstone; BC Partners; Carlyle; Columbia Threadneedle; EQT; Fidelity International; Henderson Global/Janus Henderson; Intermediate Capital Group; Investec; Ipes; Jupiter; Macquarie; MJ Hudson; M&G; MFS Investment Management; Schroders; SCM Direct; T Rowe Price, 3i, Wells Fargo.

"We are known as a cross-border-focused centre and this status has only been underscored by Brexit," Nicolas Mackel, LFF chief executive, said.
The tiny country has the second-largest fund market outside the US managing €4.2 trillion ($4.76 trillion) in assets at the end of 2018, and since the referendum has become a magnet for UK firms scrambling to set up shop in the EU to continue serving clients across the bloc.
At a London industry wealth managers event last November, PIMFA deputy chief executive John Barrass said the big thing for City firms is getting to the place where opportunities can start. (PIMFA is the Personal Investment Management and Financial Advice Association, a prominent UK wealth management trade group.) Barrass said: "There's no difference in one sense if we have a deal or no deal if you can still access clients."
"Make sure you understand how you get financial services to the other side. Think about who has a footprint you can merge with, otherwise you may be giving up clients. Set up properly in the EU and give yourself extra time to see how you are going to handle your clients there," adding, "the biggest challenge will be mitigating the loss of passporting," Barrass said.
As more firms follow through on Brexit plans this year, there will be more on the table if the UK ends up with a no-deal or bad-deal scenario.
Luxembourg controls 37 per cent of Europe's UCITs market and 27 per cent of UCITs and alternative assets combined, according to the European Fund and Asset Management Association, and is an established hub for cross-border life insurance and reinsurance in the EU.
But the country's non-life sector has also got a boost from Brexit, with the LFF noting that 11 global insurers, including AIG, Liberty Mutual, Hiscox, Sompo and Tokyo Marine arrived in 2018 to set up post-Brexit EU headquarters. Under the new licenses, these newcomers helped grow the non-life sector by more than 20 percent in the first nine months of the year.
London calling
Against such a background, UK lawmakers are reportedly investigating how the country can remove some regulatory barriers on banks and make the City and wider financial market more competitive internationally.
Media reports said that the House of Commons Treasury Committee was launching an inquiry into the future of the financial-services industry post-Brexit.
The inquiry will examine "whether it would be in the long-term interests of the UK to align closely with EU financial rules, or to forgo financial-services trade with the EU and pursue trade with other third countries,'' committee Chair Nicky Morgan was quoted saying in a statement.
There is sometimes talk of how the UK should, or should not, emulate Asia's free market hubs such as Singapore or Hong Kong. Speaking a few months after the June 2016 Brexit referendum result, UK finance minister, aka Chancellor of the Exchequer, Philip Hammond, was quoted saying that if the EU failed to offer a favourable trade deal, London will slash taxes and roll back regulations to stay competitive.
(Editor's note: This news service continues to monitor stories around Brexit. This news service hasn't taken an editorial line on where it stands on this issue but readers clearly want factual information about what is going on. We have tried where possible to avoid speculating about scenarios, since our guesses are as good as anyone else's. Where specific data and facts arise that we think readers find useful, we will publish them in the run-up to 29 March and thereafter. This news service urges readers to contact the editor at tom.burroughes@wealthbriefing.com and editorial colleague Jackie Bennion at jackie.bennion@clearviewpublishing.com if they want to share information and data that could be useful.)