Technology
Winter Did Not Freeze Alpine "Crypto Valley" As New Firms Grow – Data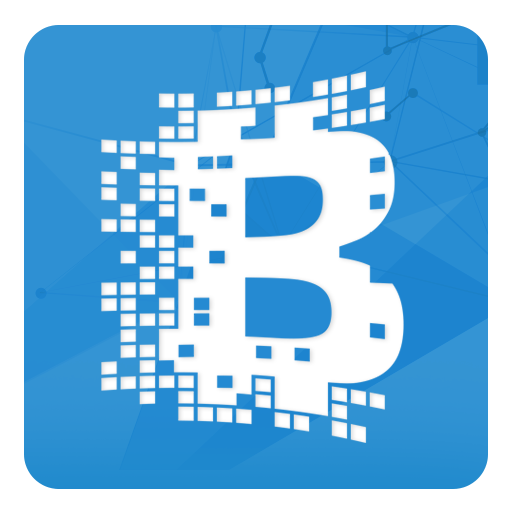 Recent months haven't been kind to controversial crypto-currency bitcoin but the related blockchain field appears to be blooming in Switzerland and Liechtenstein – at least in terms of the number of firms.
Bitcoin has fallen sharply in price but the wider field of crypto-currencies and the distributed ledger tech known as blockchain that underpins crypto-currencies continues to thrive, figures show. Switzerland and Liechtenstein's "Crypto Valley" is home to 750 companies using blockchain, rising by 20 per cent from the end of last September.
The market valuation of the 50 largest blockchain companies in Crypto Valley plunged from $44 billion to $20 billion in the fourth quarter of 2018, but the rise in the number suggests optimism has not been broken. The data comes from investment company CV VC in collaboration with PwC Strategy& and IT partner inacta.
The wealth management industry can be sceptical or even hostile to crypto-currencies – a recent conference in Interlaken, Switzerland, which was attended by WealthBriefing, heard concerns about the source of wealth behind crypto trades, for example. Advocates argue that blockchain, which enables transactions to go ahead without the need to be validated by a third party, can rapidly speed up data flow and slash costs. Back- and middle-office functions could be revolutionised, for example. Jurisdictions such as Switzerland and Liechtenstein are striving to gain a lead as hubs for such organisations. The US, the UK, Singapore, Estonia, Canada and Australia are also prominent jurisdictions.
Recent weeks have seen private banks Vontobel and Falcon Private Bank say that they have achieved firsts or broken new ground in how crypto-assets are held and exchanged. With Swiss bank secrecy a dead letter internationally, the country is also looking at this tech to win back part of its edge.
The data on blockchain-using firms in Crypto Valley comes from CV Maps, an online directory maintained by CV VC.
The global crypto market according to Coinmarketcap was valued at the end of 2018 at $130 billion. The Crypto Valley Top 50 accounts for nearly 20 per cent this this market.
On average, the top 50 companies are valued at $400 million each. Excluding the five largest, the average figure is still $365 million; a sign that concentration is relatively low. The average valuation of all 750 companies was estimated at $27 million. Four unicorns - startups valued at over $1billion – are present in Crypto Valley: Ethereum, Bitmain, Dfinity and Cardano.
Around 420 people work in Switzerland and Liechtenstein in the 50 largest blockchain companies. Overall, the industry employs more than 3,300 people, most of them in the area between Zug and Zurich. The survey finds that it is business as usual for many companies in spite of the collapse in value on the crypto exchanges.
More than half of blockchain companies are based in the canton of Zug. Crypto Valley extends to other cantons: 42 are now in Geneva and 39 in Ticino. Liechtenstein registers 38 crypto companies according to CV Maps. There are no entries in the blockchain register yet from Appenzell, Innerrhoden, Glarus, Jura and Obwalden.
Graph of Bitcoin prices over 12 months: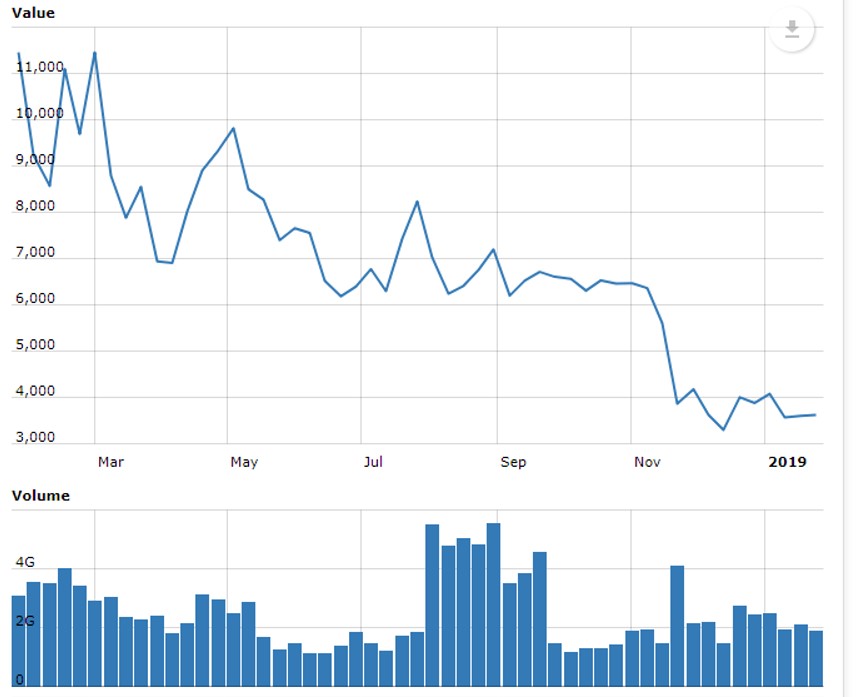 Source: WorldCoinIndex
Separately, a study by the Global Blockchain Business Council, an industry association, found that 26 per cent of institutional investors it polled think major listed companies must start proactively reporting their plans for incorporating blockchain into their business because investors will demand this. 38 per cent of investors predict that major listed companies will start to do this in three to five years from now.
Also, 40 per cent of respondents think blockchain could be the most transformative technology since the internet.