People Moves
Who's Moving Where In Wealth Management? - AIC, GPP, Others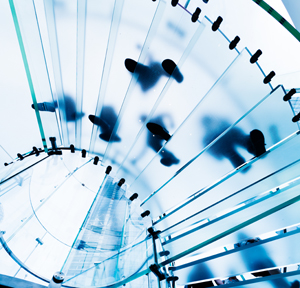 The latest moves in wealth management across the UK, Europe, Middle East and Africa.
Association of Investment Companies
The Association of Investment Companies has elected Peter Niven to its board.
Niven has more than 40 years' experience in financial services and currently serves as a non-executive director of the investment companies SQN Asset Finance Income Fund, where he is chair, and India Capital Growth Fund. Niven spent 30 years at Lloyds Banking Group, becoming the group's head of offshore banking. After leaving Lloyds, he worked for Guernsey Government as its first director of finance sector development and was appointed chief executive of Guernsey Finance.
From 2004 to 2017 Niven sat on the board of the investment company, F&C Commercial Property. He is a Fellow of the Institute of Bankers and the Institute of Directors and is a Chartered Director.
Susie Farnon, who was appointed to the board in 2018, was also elected and William Hemmings and Patrick Reeve were re-elected, AIC said.
Having served nine years on the AIC board, Melville Trimble has retired. Trimble joined in 2010 and was deputy chair from January 2015 to January 2018. He chaired the AIC's audit committee from March 2011 to January 2019.
GPP
GPP, the London-based prime broking, investor services and wealth solutions firm, has appointed Todd Johnson as chief operating officer. Johnson joins GPP with more than 25 years of experience in the financial services, fintech and engineering sectors, and will report to the company's CEO, Julian Parker.
Johnson has held a number of senior buy and sell-side positions, including head of international prime brokerage at Deutsche Bank and head of European prime brokerage at Citi. He later co-founded Ivaldi Capital, a multi-manager hedge fund, where he was a managing partner. Most recently, Johnson was chief operating officer at betting exchange Smarkets.
The appointment comes as GPP celebrates its milestone tenth year in operation. Besides London, it has offices in Hong Kong and Cape Town.
Brown Shipley
Brown Shipley, the wealth management house, has appointed Amrendra Sinha to the newly-created role of head of direct equity.
Joining the investment office and reporting to recently-appointed chief investment officer, Toby Vaughan, Sinha will enhance Brown Shipley's investment capabilities as the business develops its direct equity proposition for clients. Sinha has more than 18 years' experience of institutional asset management, wealth management and the hedge fund industry. "As head of the direct equity team within the Investment Office at Brown Shipley, Amrendra is responsible for the ongoing development of the investment decision making process, reinforcing Brown Shipley's approach to UK and international equities, and further developing a centre of excellence for direct equity within the business," the firm told this publication when asked about the role.
The appointment follows a number of Brown Shipley hires in recent months, such as that of Vaughan last October. In January Richard McGregor was named national head of court of protection and personal injury in a newly-created role, while Lee Ramsden joined the Manchester office as client director.
Old Mutual
Old Mutual International, part of Quilter, has named Jan Wiberg as its new area sales manager for Sweden.
Wiberg has had senior roles within international private banking, asset management and insurance. He has also worked in Singapore, Luxembourg and Switzerland. During his career he has co-authored several books about capital markets and portfolio structuring. Outside of work, Wiberg is a former member of the Swedish National Team in track and field and won several Swedish championships.
He will take over from Andreas Hjerth who left the business at the end of last December to take up a role as sales manager with Crossborder Life and Pensions.
St. James's Place Wealth Management
UK-listed wealth manager St. James's Place has brought in Emma Hunt to head responsible investment and lead strategic and operational development of ESG for partners and clients at the firm.
Prior to joining St. James's Place, Hunt built a 20-year career in ESG and responsible investing working at Mercer, Towers Watson and Hermes.
Tom Beal, deputy chief investment officer at St. James's Place, said her appointment comes at an exciting time for the business and marks "further integrating ESG into the St. James's Place identity and investment approach. We operate a minimum ESG criteria framework for all our underlying portfolio managers, which reflects the increased interest in this area from our clients to hold ESG-friendly portfolios."
UBS Global WM
UBS Global Wealth Management has appointed Coutts veteran Alison Lander to grow its UK business in the North East.
Lander joins as a director in Newcastle where she will focus on expanding regional business and work with existing clients. Lander began her career at Natwest and spent 20 years at Coutts, most recently as a director and team leader in the city.
Despite Brexit concerns, "businesses and high net worth individuals in the North East are going from strength to strength," Lander said.
The financial services giant's UK footprint includes offices in Edinburgh, Glasgow, Newcastle, Manchester, Birmingham, Leeds, London and the South West, and it has bolstered its regional office teams with a raft of hires over the past year to meet client growth and net new money.
Aidan Dunstan, North East and Yorkshire regional head, said: "We are always on the lookout for the best talent. Alison is one of the most highly respected wealth management professionals in the North East. Her depth of knowledge of the region and experience will be invaluable as we continue to grow our offer."
Carey Olsen
Carey Olsen, the offshore law firm, has added to its litigation and insolvency practice by naming senior associate Paul Griffiths in London and associate Monique Hansen in the British Virgin Islands.
Griffiths, who has previously practised in the BVI, recently worked at the London office of a transatlantic law firm. He is a specialist in dispute resolution, insolvency and restructuring work.
Hansen, who joins Carey Olsen from the Hong Kong office of an international law firm, has experience advising on a broad range of complex and multi-jurisdictional litigation matters across several sectors, including large scale infrastructure, energy and technology-related disputes.