People Moves
Who's Moving Where In Wealth Management? Allfunds, Stonehage Fleming, BNP Paribas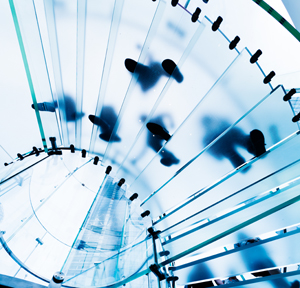 The latest moves in wealth management across the UK, Europe, Middle East and Africa.
Allfunds
The major European funds platform Allfunds is bringing on three senior executives at group level to help accelerate development and drive international expansion, the firm said.
Luigi Lubelli moves within the group to become Allfunds' chief financial officer and will focus on steering the banking group's business development goals. His management career spans roles at Mapfre, Morgan Stanley, Citibank and Banco Exterior de España (now BBVA).
In a second C-suite hire, George Yaryura joins as chief product officer. His 20-year career covers developing high impact product strategies, including extensive expertise in digital, payment, mobile, telecom and ecommerce from product roles at Visa, Orange, and Skype.
Rounding out the trio, Jorge Calviño joins Allfunds as chief people officer. Calviño held a series of HR roles at international businesses, including Gillette, Amadeus, L'Oréal, Microsoft, Beiersdorf and most recently at French optics brand Alain Afflelou. All three appointees will join Allfunds' executive committee.
Allfunds' CEO Juan Alcaraz said the company is in the process of transformation and seeking "the best" global talent is critical to becoming a "wealthtech leader" in the investment industry.
Created in 2000, with offices globally, Allfunds offers over 60,000 integrated fund solutions and has around €370 billion ($420 billion) in assets under management.
Stonehage Fleming
UK family office Stonehage Fleming has appointed Kate Boswell as director in the firm's wealth planning team to help grow and develop its UK client offering. She will join in London and report to Susie Hillier, head of wealth planning.
Prior to joining the family office, Boswell was client director and head of private office at Handelsbanken Wealth Management, where she provided integrated investment, financial and tax planning services to clients. She qualified as a chartered tax adviser, completing the bulk of her training at Deloitte in London.
Susie Hillier, head of wealth planning at the firm said: "We are very pleased to welcome Kate as a director at Stonehage Fleming.
"She has considerable experience in advising entrepreneurs on the management of their wealth outside of their business as well as private equity individuals at all stages of their financial journey. Her experience will contribute significantly to our existing talented and dedicated team."
BNP Paribas
BNP Paribas Asset Management has appointed Katharina Anna Rost to boost sales of ETFs and indexed-fund solutions in Germany. Rost joined on 7 January and reports to Claus Hecher, head of sales for ETFs solutions in Germany, Austria and German-speaking Switzerland. In the new role, she will focus on promoting indexed fund solutions, including the BNP Paribas Easy range of products to German investors, the firm said.
Germany is one of the asset manager's most important European markets for ETFs investing, said group head Isabelle Bourcier, adding that Rost's appointment "will support growth momentum" for rising investor demand for products in the region.
Rost joins from HSBC Global AM in Düsseldorf, where she was a relationship manager in wholesale sales. She started her career in 2013 in sales support at BlackRock in Frankfurt. Rost holds an MSc in business and management from Plymouth Business School in the UK, and a BSc in economics from Fontys International Business School in Venlo, Netherlands.
BNP Paribas regional sales head, Claus Hecher, said the level of experience she brings from well-known investment managers will "support clients seeking expert help in selecting and using index-based investment solutions."