People Moves
New Tailored COO Role Stokes Integration At Stonehage Fleming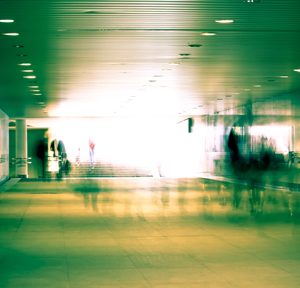 The new hire will be a strategic interface between operations, technology and investment management for the division.
One of the largest family offices, Stonehage Fleming has appointed Glenn Murphy to a newly-created position as chief operating officer within the firm's investment management division.
Murphy is expected to manage strategic operations and deliver the MFA's technology platforms in a role that the firm has created to match his specific skills. "He understands Stonehage Fleming's integrated approach to investment and wealth management and will work closely with the teams in the investment management division to ensure a seamless offering across the entire group," the firm said yesterday.
Murphy joined the group last November from Schroders' wealth management arm, where he led on technology, operations and treasury business. Before that, he was the chief information officer at London & Capital and held a succession of leadership roles at Schroders, Cazenove Capital, London & Capital and Rathbones during 20 years in the commercial wealth management sector.
He will be based in Stonehage Fleming's London office and will report to chief executive and head of investments, Graham Wainer.
Wainer said that Murphy will be an important interface between operations, technology and investment management for the division. "His experience will help us to shape, design and deliver our operating model. He understands our integrated approach to wealth management and his strong track record is an asset to the group."
The UK-based multi-family office has expanded its territory and services in a series of "strategic alliances" in recent months. In November 2018, this publication reported on the MFA joining forces with US peer Glenmede Trust Company to expand client offerings and geographic reach in Europe, the Middle East and Africa (EMEA) and the US respectively.
In the last six months, the MFA has also struck a deal with Lombard International Assurance, a global wealth planning solutions provider for high net worth individuals, to offer clients access to Lombard's unit-linked life assurance solutions -- all part of enhancing "services to wealthy families with complex needs," Giuseppe Ciucci, group chief executive of Stonehage Fleming, said.
The major MFA provides a range of services, from long-term strategic planning and investments to day-to-day advice and administration to over 250 families with substantial wealth. It advises on over £45 billion ($55 billion) of assets, including more than £10 billion ($13 billion) under management for families and charities.