People Moves
Who's Moving Where In Wealth Management? JP Morgan, Reyl Group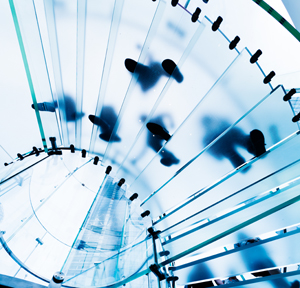 The latest moves in wealth management across the UK, Europe, Middle East and Africa.
JP Morgan Asset Management
JP Morgan Asset Management has appointed Edward Malcolm to join its international exchange traded funds business as executive director, holding the title of head of ETF distribution, wealth and intermediaries, with immediate effect.
Based in London, Malcolm will focus on developing key ETF relationships across the asset manager's UK wealth and intermediary client base and report to John Adu, head of ETF distribution – UK, Netherlands and Nordic countries at JPMAM.
Previously, he led the UK wealth team at State Street Global Advisors, with responsibility for distributing SSGA's SPDR™ ETF range to private banks, wealth managers, family offices and platforms. Prior to this, Malcolm worked at JM Finn & Co where he was involved in the management of private client and ETF model portfolios.
Hunton Andrews Kurth
Hunton Andrews Kurth, a specialist in structured finance and securitisation, has added David Klass as a partner in its London office.
Klass brings more than 15 years of experience advising on tax issues and transactions, particularly those with an international element.
Prior to joining Hunton Andrews Kurth, Klass was a partner with the London office of international law firm Gide Loyrette Nouel based in Paris. He advised a major international pharmaceuticals producer in a European trade receivables securitisation, and also advised several European multinationals on the UK tax aspects of their UK energy projects. He also advised French state railway SNCF on the merger of its interest in the Eurostar link between Paris, London and Brussels into a single joint venture company.
A graduate of Oxford University and the College of Law in London, Klass has authored numerous articles in tax publications such as Tax Notes International and the Tax Journal, and is a regular contributor of content and comment to LexisNexis and Practical Law Company.
Reyl Group
Switzerland's Reyl Group has appointed Stephan Aepli to head a new external asset managers team, taking effect from 1 January 2019. He joins having been in a similar role at Swiss rival Mirabaud and will focus on structuring and promoting Reyl's tailored offering for external managers and their clients, the bank announced yesterday.
The aim is to develop leading-edge expertise in quality, pricing, response time, and bring depth to this specific business segment, the group's chief executive François Reyl said. "With more than 2,500 professionals and nearly SFr400 billion ($408 billion) under management, external asset managers are a key component of the Swiss financial sector. With an executive of Stephan Aepli's calibre joining, we can address these needs and continue to expand our business."
Aepli brings more than 25 years' banking sector experience. From 2005, he led an external asset managers team at Mirabaud, and before that held positions at Lombard Odier, UBS Warburg, Singapore, and Société de Banque Suisse. He has a master's degree in economics from HEC Lausanne and an MBA from IMD Lausanne and will report in a director role to partner and head of wealth management Lorenzo Rocco di Torrepadula. Adding Aepli will "further develop a highly promising business segment and strengthen an important organic growth driver" for the group, said Di Torrepadula.
Aepli said his responsibilities will include addressing the needs of "a younger, more sophisticated client base", including "offering specific services for entrepreneurs and their companies, new unlisted and alternative investment products, and innovative art lending solutions, in addition to the traditional custodian bank, advisory and back-office services".
Legal & General Investment Management
Legal & General Investment Management (LGIM) has appointed Noareen Raja to head Middle East operations, with overall responsibility for client relationships in the region.
Reporting to Sarah Aitken, LGIM's head of distribution, Raja will focus on strengthening the firm's regional relationships as clients seek a broader range of investment solutions, including ESG strategies and multi-asset investing, the firm said yesterday.
Raja joins from JP Morgan Asset Management, where she spent nine years in the Sovereign Sales Group, working with central banks, sovereign wealth funds and government pension funds across the Middle East. She will be based in the firm's London office.
It is the latest in a series of senior hires for LGIM as it broadens its presence in Europe, the Middle East and Asia. The wealth manager has around £985 billion ($1.25 billion) in assets under management.