Brexit-Rattled Financial Firms Pushing £800 Billion To Europe
Tom Burroughes, Group Editor , 8 January 2019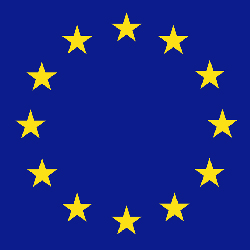 Firms are moving, or contemplating a shift, of up to £800 billion of assets outside the UK and into the rest of Europe due to worries about Brexit, a study claims.
Financial services firms have switched up to £800 billion ($1.02 trillion) of assets out of the UK to the rest of Europe since Britain voted to leave the European Union in June 2016, according to EY, the professional services firm.

Since the referendum, 80 out of 22 firms surveyed, or 36 per cent, said that they are thinking of or confirm that they are relocating operations and/staff to Europe. The proportion is highest – 56 per cent – for universal banks, investment banks and brokerages.

The figures are contained in the EY Financial Services Brexit Tracker, and will fuel debate about what happens if the UK leaves the 28-country bloc without a trade deal with the remaining members at the end of March. The UK government's proposed package of late last year, which is opposed by a large number of Conservative MPs and allied Democratic Unionist Party members, is deeply controversial. Critics such as former foreign secretary Boris Johnson say it keeps the UK indefinitely in the bloc's customs union and puts the UK under a host of EU rules. On the other hand, leaving the EU without any deal means that the country will depend on agreements under the World Trade Organisation, which might leave some sectors such as financial services exposed to trade barriers.

The UK is due to leave the EU on 29 March, ending a membership that took effect in 1973.

"The City is further ahead in implementing its Brexit contingency plans than many other sectors and our numbers only reflect the moves that have been announced publicly. We know that behind the scenes firms are continuing to plan for a "no deal" scenario. The closer we get to 29 March without a deal, the more assets will be transferred and headcount hired locally or relocated. Inevitably, the contingency plans are for Day 1 only, and in the event of "no deal" will represent the tip of the iceberg as longer term plans will be more strategic and extensive than those publicly announced to date," Omar Ali, UK financial services leader at EY, said.

The EY survey showed that just under a third (30 per cent) of firms have confirmed that they are moving to a specific location, or are considering moving. Dublin attracted six firms and Paris attracted five financial services firms from September to the end of November.

US-based Legg Mason has relocated some of its operations to Dublin; UBS has picked Frankfurt as its post-Brexit EU hub and prepared for the worst-case scenario of Britain leaving the bloc without a deal, according to its chief executive last autumn. Morgan McKinley Financial Services, the recruiter, has reported that Brexit and uncertainty about the outcome has hit the London financial services jobs sector.

The trend is not entirely one-way, however. A study of investment firms by State Street a few weeks ago showed that 24 per cent said that more European-based fund managers will consider opening offices in the UK after Brexit (where they do not already have a presence). Some 22 per cent think that more Asian and US fund managers will open offices in the UK.

New European jobs
Around 2,000 new European vacancies have been filled locally by financial services companies in response to Brexit, with Dublin, Luxembourg, Frankfurt and Paris being the most popular locations, EY said.
The EY report said that since June 2016, 20 companies monitored have announced a transfer of assets out of London to Europe. However, not all firms have publicly declared the value of the assets being transferred.