Art
Asia Helps Drive Online Fine Art Auction Revolution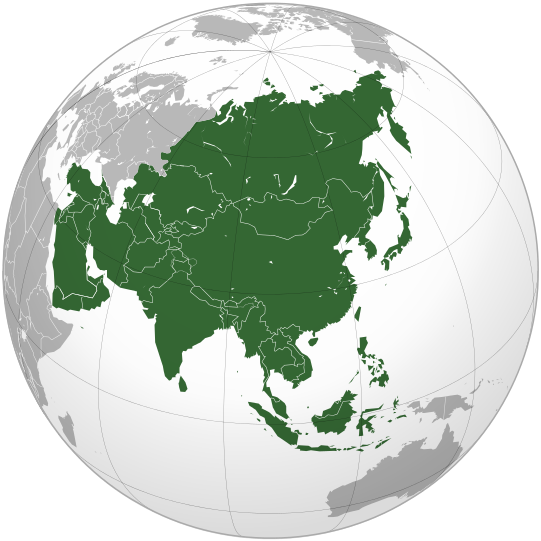 How is the market for buying art in Asia changing in terms of types of art?
Recognisable masters are becoming even more desirable: Monet, Picasso, Van Gogh. In America and most of Western Europe, Post-War and Contemporary art is strong. Overall, around the world, the focus is increasingly on art made in the 20th Century and the 21st Century.
In terms of the Asian buyer or foreign buyers, how many of them buy sight unseen?
A huge percentage. It is remarkable.
What is your revenue model?
We buy inventory at all price levels when we feel extremely comfortable about having a low downside risk and strong upside potential. We consign the rest. The split's about 50/50.
Are online art sales more popular in Asia than in say, the US, Europe?
In a lot of cases, these investors rely on dealers outside Asia. And it's not always simple for these American and European dealers to send artworks into China for a client viewing. This makes digital tactics, high-quality images, sending provenance and other information that much more important. We are always striving to make our long-distance clients feel more comfortable with our gallery. One of our clients in China, for example, bought a Monet painting from us for $6,500,000 without seeing it. That's a tremendous leap of faith and demonstrates the level of trust we are able to earn.
How do you collaborate with auction businesses?
While there is unsurprisingly fierce competition between galleries and auction houses, we also work together greatly. In fact, the auction houses, particularly Sotheby's, Christie's, and Phillip's are also our clients: sometimes they buy from us, and sometimes they sell to us. For example, we sold a painting to a private client last week that we acquired from Sotheby's for $7,800,000. We work together as much as we can.
Besides helping with sales, etc., what other services do you provide?
A range. Our advisory works with clients on estate and tax planning, as well as art lending for acquisitions and working capital. On the buying side, we often represent clients in their acquisitions, interfacing with auction houses, dealers and other private clients. We also spend a lot of time on collection management and organisation. We'll handle appraisals, logistics management and other needs, like framing and conservation. Anything we can take off the client's plate.
What do you do to help clients deal with avoiding problems around fraud, money laundering, etc?
It's something we're certainly aware of. You have to be, both for ourselves and our clients. We're very careful and cautious from whom we buy works and to whom we sell the works. So I don't think I've ever felt that we were buying something that involved people who were trying to launder money or anything as nefarious.
What is the main way that new clients get to hear about you: word of mouth, introduction, sponsorship/advertising, other?
It's multi-pronged. Digital marketing is certainly a driving force and has amplified our reach. Our more traditional strategies, including curated events, catalog mailings, word-of-mouth are also essential, especially when doing business in close-knit communities. Much of our foot traffic is on a recommendation from a friend or relative, or from folks who may have just been driving or walking past.
Care to make any predictions about the Asian online art market for the next few years?
The Chairman of Blackstone Group, J Tomlinson Hill, did an interview recently where he cited that China is currently constructing about 1,000 art museums. Hill predicts that the art market will be largely sustained by this demand, which extends throughout the region. This is not only due to new museums, but also the thousands of multi-millionaires and billionaires being created in Asian countries every year. Currently, China represents about 24 per cent of the global art market, while the US is at 42%. I have to think that China will overtake the US in market share before long. Wealth managers love metrics and analytics. They rely on data to make investment decisions.
Is there a platform like Zillow with real estate, where they can look up a work of art, see its history and provenance, what the sale prices have been and how often it has been sold?
Certain aggregators help, one of the best is ArtNet. But the challenge with aggregators is that there are so many nuances in the art market that have an effect on pricing. Take another asset, real estate, for example. You may have two houses sitting next to each other, and one is 10 per cent nicer – the view is slightly better, for example. So the price of that house is 15 per cent higher. But with a work of art, a 10 per cent advantage in 'quality' can make a piece of art double or triple in price. This is due to the nuances and myriad variables when considering value.