People Moves
Julius Baer Taps UBS Talent To Capture Spain's HNW Business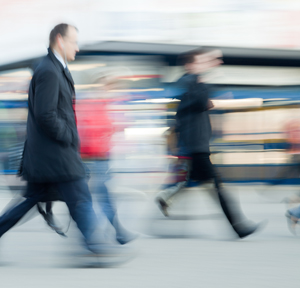 Swiss private bank has hired a new team of senior relationship managers to boost its domestic business in Spain. Notably, all three make the move from rival UBS.
Three new senior relationship managers will join Julius Baer's domestic Spanish business. The new team will be based in Madrid and report to Carolina Martinez Caro, head of Iberia domestic, the Zurich-listed bank said yesterday. The roles are effective from 2 January 2019.
Heading the new team is Juan José González Quintana, who joins after 12 years at UBS in Madrid where he managed a large portfolio of high net worth Spanish clients and led a diverse team of relationship managers. He was previously at Lloyds TSB where he served clients from Central America as part of the international division.
José Casasayas Moro and Ignacio Calderón Aguado both join as senior relationship managers and bring 30 years' combined experience at UBS with them.
The firm's Western Europe head Carlos Recoder said: "This is an important addition to the Spanish team in Madrid, representing our continuous commitment in Spain as a strategic market of Julius Baer."
Talent wars
This publication recently reported claims of an "expensive fight for talent" playing out in private banking, including the hiring ambitions of Julius Baer's former chief executive Boris Collardi, who moved a year ago to rival Geneva-based Pictet as a partner. Last month, Bloomberg reported that "bankers spanning the globe from Miami to Hong Kong have been contacted by Collardi," who spent a decade running Julius Baer and is seen as the main architect of its rapid growth.
The idea that Swiss private banking is seeing a fight for talent goes against the idea that the Alpine state's sector has been in retreat since the country's famous bank secrecy laws became a dead letter, at least as far as cross-border accounts are concerned. There are now about 260 banking institutions in the country, down from more than 300 a decade ago. The sector has also been squeezed by negative official Swiss central bank interest rates.
Bullish on Europe
It is also worth mentioning that Ed Raymond, head of portfolio management UK at Julius Baer, told this publication last month that he saw plenty of reasons to invest in European equities on the back of US market turmoil.
"We do not believe that the current economic cycle has reached an inflection point. It is more likely that a market rotation is underway, with investors protecting profits in US technology stocks. When the storm passes, this capital is likely to be redeployed in areas of the market offering greater apparent value."
Adding: "If higher rates signify a paradigm shift, one wouldn't bet against European equities leading the latter stages of the bull market, given a lower starting valuation and higher sector weightings in financials, energy, materials and short-duration cyclicals."
At the end of October 2018, Julius Baer's assets under management stood at SFr395 billion ($397 billion), an increase of 2 per cent year-to-date, but below expectations on deteriorating markets that have cut into the bank's margins.