People Moves
Citi Private Bank Eyes India Business Expansion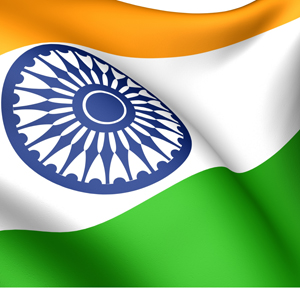 The private bank has signalled that it intends to make a major drive into the domestic and international market for high net worth and UHNW Indians.
Citi Private Bank has set its sights on India's $1.0 trillion population of high net worth individuals by pushing forward efforts to win business among domestic clients and the diaspora of Indians living abroad.
The US private banking firm has named Varun Chugh as the global market manager for the Global India business and Puneet Sanwalka as the head of the India onshore business. Both individuals are replacing predecessors. Chugh replaces Debashish Dutta Gupta while Sanwalka replaces Sameer Kaul. Varun Chugh reports to Jyrki Rauhio, South Asia head for Citi Private Bank, and will be responsible for leading the private bank's offshore and onshore India businesses. Puneet Sanwalka, based in Mumbai, reports to Varun Chugh and Pramit Jhaveri, CEO of Citi India. He was previously a director of investment finance with the business.
Asked about the changes, a spokesperson for Citi Private Bank told this news service: "Even though on paper these [Chugh, Sanwalka] are replacement roles, the two newly-appointed executives form part of the new management team under Jyrki, who himself is part of the leadership changes in Asia. As a result of the leadership changes, Citi Private Bank has refreshed the way it addresses the business needs of each market and it has a renewed focus on expanding its business in this region."
The move is part of its aim to "capture a significantly larger slice of the wealth management business represented by the global Indian diaspora and the domestic Indian markets", the bank also said in a statement yesterday.
As many as 16 million Indians live outside their home country (source: United Nations) and a significant portion are high net worth and ultra-high net worth persons, concentrated in Southeast Asia, Hong Kong, Australasia, the Gulf region, East Africa, the UK, the US and Canada.
"The mantra of globalisation is something the Indian diaspora has been practising for centuries," Jyrki Rauhio, South Asia head for Citi Private Bank, said. "We have offices and bankers across these markets and we are well-positioned to better serve this worldly and wealthy population."
"For many of these families, their business footprint is multinational and their investment appetite is equally eclectic. They are investing in overseas assets such as commercial and residential real estate, and are represented by family offices and family members in locations around the world, managing the family business and investing activities locally," he said.
According to Capgemini's World Wealth Report 2018, India has 263,000 high net worth individuals, representing about $1 trillion in wealth. Of them there are 136 billionaires, ranking the country fourth behind the US, China and Germany for the highest number of billionaires.
Chugh joins Citi from DBS Bank, where he ran its Global South Asian Team. Before joining Citi, Varun was the head – Indian Subcontinent and Non-resident Indian (NRI) Asia at Clariden Leu. He had also held senior leadership roles at HSBC Private Bank, ABN AMRO and Kotak Securities in Dubai and India.
Prior to joining Citi Private Bank, Sanwalka was in various senior roles at Citi's global consumer banking business in India, including business development for Citigold and Citibusiness, and head of consumer strategy for India. He also completed a stint in the real estate and mortgage financing team before that.