People Moves
Who's Moving Where In Wealth Management? - Bank J Safra Sarasin, BNP Paribas, Other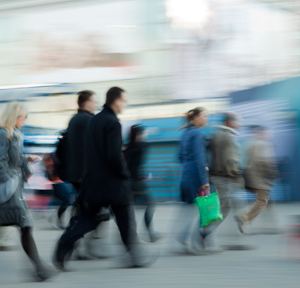 The latest moves in wealth management across the UK, Europe, Middle East and Africa.
Bank J Safra Sarasin
Bank J Safra Sarasin has named Raphael Alder as head of private banking for domestic in Zurich. Last week, the group announced it had completed a European acquisition.
Alder has 15 years' experience providing financial advisory services to private banking clients in and around Zurich. Before joining Bank J Safra Sarasin, Alder was in a number of roles at Credit Suisse.
In his newly-created role, Alder reports to Yves A Sarasin, who heads private banking for domestic clients in Switzerland.
BNP Paribas
BNP Paribas Asset Management, part of French banking group BNP Paribas, has named Franck Nicolas as senior client solution manager in its multi-asset, quantitative and solutions investment group.
Based in Paris, Nicolas reports to Anton Wouters, head of solutions and client advisory. The MAQS' team provides advice and designs dedicated solutions, including fiduciary and liability-driven investment management, for institutional investors including pension funds and insurance companies.
Prior to this, Nicolas worked at Natixis Asset Management where he was head of the investment and client solutions business unit.
Estera
Estera, which provides fiduciary and administration services, has appointed Conrad Proud as client director for trust services in the Cayman Islands.
Proud has almost 20 years' experience in the offshore financial services sector. Immediately prior to joining Estera, he was the trust general manager at the JP Integra Group. He also has trust and private client experience from roles at RBC Wealth Management and Rawlinson & Hunter in the Cayman Islands. Proud is a Fellow of the Association of Chartered Certified Accountants, he holds the TEP Diploma in International Trust Management from the Society of Trust and Estate Practitioners and is an Accredited Director from the Institute of Chartered Secretaries and Administrators Canada.
Carey Olsen
Carey Olsen has appointed Julie Currie as a senior associate within its trusts and private wealth practice for Guernsey and Jersey; the firm said it is the first time it has appointed lawyer catering to both islands.
A pensions specialist, Currie will divide her time between Carey Olsen's Guernsey and Jersey offices each week, working alongside other members of the trusts teams who specialise in pensions advice, including Guernsey partner Konrad Friedlaender, Jersey partner Siobhan Riley, and counsel Stephen Fitzgerald. Currie, who joins Carey Olsen after more than 10 years at Pinsent Masons, has extensive experience in respect of defined benefit, defined contribution and master trust schemes. She advises local and international trustee clients on scheme governance, administration and regulatory issues, in addition to project work including transfers, scheme restructures, risk transfers (buy-ins and buy-outs) and benefit change exercises.
McDermott Will & Emery
International law firm McDermott Will & Emery has promoted 28 lawyers to become partners, taking effect from the start of January.
The new partners:
Gary Adamson (Litigation, New York);
Mimi Alexandre (Health, Washington);
Alex An (Regulatory, Shanghai);
Vanessa Barmack (Transactions, New York);
Ike Chidi (Transactions, Los Angeles);
Aymeric Discours (Litigation, Paris);
Thomas Gennert (Employee Benefits & Executive Compensation, Düsseldorf);
Tala Jayadevan (Litigation, Los Angeles);
Brian Jones (Intellectual Property, Chicago);
Joanna Lin (Transactions, Dallas);
Michael Louis (US & International Tax, Dallas);
Adam Marks (Health, Chicago);
Jacob Mattinson (Employee Benefits & Executive Compensation, Chicago);
Lynsey McIntyre (Private Client, London);
Laura Morelli (Intellectual Property, Paris);
Chris Mou (Litigation, Shanghai);
Katharine O'Connor (Regulatory, Chicago);
Fabrice Piollet (Transactions, Paris);
Dustin Schwerdtfeger (Transactions, Düsseldorf);
Carol Sun (Litigation, Shanghai);
Jonathan Ursprung (Transactions, Boston);
Rebecca Waltuch (Health, Boston);
Norman Wasse (Transactions, Frankfurt);
Scott Weinstein (Health, Washington);
Simon Weiβ (Transactions, Frankfurt);
Wendy Wu (Intellectual Property, Shanghai);
Linda Zeman (Transactions, London), and
Roy Zhu (Transactions, Shanghai).
Ascot Lloyd
Ascot Lloyd, the independently-owned UK IFA firm, has appointed Michael Covell as chairman, taking over this month and succeeding Grenville Turner, who is stepping down from the post.
Covell served as chairman of the Tilney Group between 2010 and 2016. Prior to this he was chairman at Hawksford International from 2008 to 2011. Previously, he was a managing director of the European private wealth management division at Goldman Sachs. He is currently a non-executive director with Butterfield Group and C Le Masurier.
A new independent non-executive director, Wai Au, is also joining. He will replace Jonathan Whiticar, the current NED, who is standing down. Wai Au is currently a NED of Computershare and QBE Underwriting Ltd, and was formerly chief operating officer of UK Banking for Barclays.