Technology
SYZ Transfer To Lombard Odier Platform By Year-End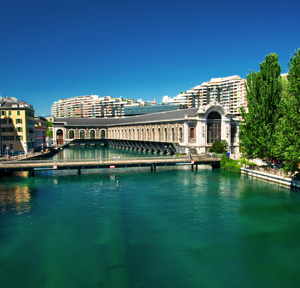 The Geneva-based private bank had previously used a system powered by Avaloq.
Geneva-based SYZ is due to migrate to the Lombard Odier banking platform at the end of this year, this publication understands, having decided not to continue using the system powered by fellow Swiss business Avaloq. SYZ had used Avaloq since 2015.
WealthBriefing now understands that the move will take place by the end of 2018.
The decision means that Lombard Odier, also based in Geneva, has secured another win for its G2 banking platform, which hosts other banks, family offices and various financial institutions. The G2 platform has become something of a selling-point differentiator for the firm.
A spokesperson for Avaloq said SYZ had been a client for three years but could not comment on SYZ's decision to change. Lombard Odier declined to comment; a SYZ spokesperson said that the private bank had been considering making the change for several months.
The SYZ group is one of Switzerland's younger players, having been launched in 1996. In its 2017 results, published earlier this year, the bank said that group operating costs, which totalled SFr193 million ($194 million) at the end of 2017, rose slightly compared with the SFr189 million reported for the 2016 financial year. Consolidated operating income fell by 1 per cent to SFr215 million.
As reported here recently, Avaloq has set up a venture capital fund to support fintech start-ups.