People Moves
Summary Of Executive Moves In Global Wealth Management - Sept 2018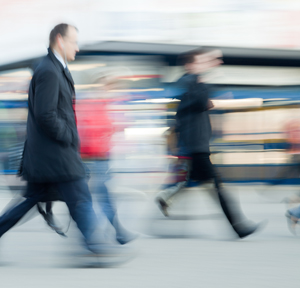 Unsurprisingly after the August holidays, September was a busy month, with some eye-catching moves at banks such as Citi, Standard Chartered and Deutsche Bank, among others.
UK, Swiss, other European, international moves (Asia, Americas moves - scroll down.)
BNP Paribas Wealth Management appointed Michael Arends as chief executive in Germany. Arendt's role was a newly-formed one.
Arends has over 30 years of experience in the banking sector. From 2013 he was a member of the executive committee of Bethmann Bank and served as global head, private wealth management at ABN Amro Bank from 2013 to 2017. Previously, he served as a member of the executive committee of the wealth management business at UBS Deutschland between 2003 and 2010.
HSBC appointed Alex Classen, a prominent figure in the European private banking sector, as the chief executive of HSBC Private Bank (Suisse) SA and country head Switzerland. He replaceed Franco Morra, who stepped down in April. Morra had been at the helm for about six years.
Classen is based in Geneva. He is responsible for private banking in Switzerland and Luxembourg, a Swiss subsidiary, and oversees the wholesale banking and asset management operations in the Alpine state. Classen has held senior roles in Switzerland, the UK and Asia over the past 25 years. He joined from Bedrock, an investment management company. Previously he was CEO, head of international business at Coutts & Co Ltd, and head of private wealth management for the EMEA region at Morgan Stanley International in London. Between 2000 and 2006 Classen was general manager, Goldman Sachs Bank AG Zurich, after spending five years as regional CEO of Pictet Asia, based in Singapore.
Andrea Orcel, UBS' investment banking head, moved to be Santander's chief executive, taking over from José Antonio Álvarez, who replaced Rodrigo Echenique as executive vice chairman. Álvarez and Bruce Carnegie-Brown became the group's two vice chairmen, with Álvarez being the only one with an executive role.
Piero Novelli and Robert Karofsky jointly became co-presidents of UBS' investment bank and members of the group executive board of UBS Group. Day to day, Novelli primarily focuses on corporate client solutions and Karofsky on investor client services.
Orcel has been in this role since 2012. Novelli re-joined UBS in 2013 and is executive chairman, CCS, having previously served as global head of advisory and, before that, chairman of global M&A. Prior to this he was global co-head of M&A at Nomura, having worked as global head of M&A at UBS between 2004 and 2009. He first joined UBS from Merrill Lynch in 2004.
Karofsky joined the firm in 2014 and is global head of equities. Prior to joining UBS he was global head of equity trading at AllianceBernstein. He began his career at Morgan Stanley and joined Deutsche Bank as Head of North American equities in 2005.
Banque SYZ hired Pablo Astengo to run its new financial planning and retirement solutions operation for Swiss customers. Astengo's structures and develops the bank's offer dedicated to wealth and retirement planning solutions. He has close to 20 years of experience in wealth planning and retirement solutions. He began his career in life insurance and retirement planning. He then specialised in financial planning, taking on different responsibilities at various banks in Geneva, such as the recent set-up of a retirement and financial planning unit.
Newton Investment Management, part of BNY Mellon Investment Management, appointed Andrew MacKirdy to join its global equity income team. He became a named portfolio manager alongside lead manager, Nick Clay. MacKirdy has over two decades of investment. He joined Newton IM from Polar Capital.
Saranac Partners, the independent wealth management firm, appointed Rupert Watkins as client advisor. He joined from Julius Baer International, where he managed relationships with UK resident non-domiciled clients and ultra-high net worth families across the UK and Europe. Watkins has 10 years of experience in the industry, having previously worked in private banking at Credit Suisse and Barclays.
Canaccord Genuity Wealth Management appointed Greg Powell as investment director at its Jersey office. Powell has worked in the wealth management and investment industry for over 20 years, managing a range of clients.
Isle of Man-based Utmost Wealth Solutions appointed Karl Moore as chief financial officer and he joined the boards of the Utmost companies in the Isle of Man. He has decades of experience in financial services, most latterly with Barclays.
Unigestion, the boutique asset manager, appointed Salman Baig and Joshua Seager as investment managers in its cross-asset solutions team. Baig joined Unigestion earlier this year from Bridgewater Associates, where he was an investment associate and engineer, focusing on fundamental macroeconomic research, portfolio construction and risk management. Seager joined Unigestion from EQ Investors, where he focused on asset allocation and quantitative analysis. He started his career in 2012 at Threadneedle Investments, conducting quantitative and risk analysis for cross-asset portfolios.
UK financial planning group Tilney appointed Duncan Budd as a financial planner. Budd joined the team in the company's office in New Street Square in London. Budd previously worked at DB Financial, the firm he established 11 years ago to look after high net worth individuals. Prior to this he spent five years in Singapore, first as vice president at Lloyds Private Client Bank, and more recently as senior vice president at Schroders Private Bank.
Vontobel said its fixed income boutique, TwentyFour Asset Management, appointed David Norris as its head of credit, based in New York. Norris reports to Mark Homan, chief executive of the asset management firm. Prior to this, he worked at Credit Agricole, working in areas such as high-yield corporate debt, and has worked in the industry for more than 30 years. Additionally, TwentyFour appointed the following investment professionals in London: Charlene Malik for the multi-sector bonds team; Pauline Quirin for the asset-backed securities team, and Johnathan Owen for the outcome driven team.
The senior investment director of Hawksmoor Investment Management, Andrew Foster, stepped down from the board. Senior fund manager Ben Conway replaced Foster. Foster moved to concentrate on his client book and responsibilities as head of the firm's Taunton office. Foster was appointed to the board in March last year.
James Hambro & Partners (JH&P) recruited industry veteran Paul Cherry to extend its coverage in the North of England. Cherry worked for Quilter Cheviot for nearly 20 years as a business development director.
Insurance group Chubb named Jeremiah Konz as executive vice president, reinsurance officer for Chubb Overseas General, the company's international general insurance business. Konz had been senior vice president of ceded reinsurance for Chubb's North American operations. In his new role, he has overall responsibility for Chubb's ceded reinsurance programmes for all markets outside North America. He took over from Neil Bennett. Over his 40 years in the insurance industry, including 20 years at Chubb, Bennett has worked in a variety of underwriting and claims roles, primarily in London and Bermuda.
Before joining Chubb in 2012, Konz worked as an executive for reinsurance brokerage firm Aon Benfield providing analytic expertise to large commercial property reinsurance placements.
RWC Partners appointed Nicola Takada Wood as portfolio advisor for its Japanese stewardship strategy, managed with long-term joint venture partner Tokyo-based Nissay Asset Management (NAM).
Takada Wood has over 14 years of experience in Japanese corporate markets and joined the team's London-based senior portfolio advisors. She was most recently at Mizuho Securities, where she was an executive director, responsible for Japanese and Asian equity sales to institutional investors.
Aviva Investors appointed Mark Robertson as head of multi-strategy funds. Based in London, Robertson reports to Peter Fitzgerald, chief investment officer, of multi-asset and macro, and was named manager of all three funds in the Aviva Investors Multi-Strategy (AIMS) range. Robertson has 18 years' industry experience and joins Aviva Investors from NN Investment Partners in the Netherlands, where he worked for seven years. Separately, Ian Pizer decided to step down from day-to-day portfolio management on AIMS Target Return and AIMS Target Income, as well as his role as head of investment strategy. Michael Grady, who joined Aviva Investors in 2015 as a senior economist and strategist, was made interim head of investment strategy.
UBS appointed Magnus Blohmé to lead one of its Germany international teams for its ultra-high net worth business. Blohme joined from Credit Suisse, where he was head of family office as well as UHNW clients in Germany. He also previously worked at Commerzbank and Dresdner Kleinwort.
Stonehage Fleming, the multi-family office, appointed Richard Bertin as business development officer. He joined the group business development team, moving internally from the wealth planning team. Bertin reports into Hamish Sinclair, head of group business development. His client relationships within the wealth planning team were shifted to other team members.
UK wealth manager WHIreland appointed Susan Brooksbank as the group's head of compliance and risk. Brooksbank had been at Jupiter Asset Management, where she worked for almost 14 years and most recently, was head of asset management compliance.
REYL Group appointed Francesco Genovese in a newly-created role as head of its asset management business. He is responsible for developing asset management and fund distribution activities at bank REYL & Cie, with a particular focus on establishing alternative and unlisted asset strategies for both Swiss and international institutional clients. Genovese has over 25 years' experience in launching, managing and distributing institutional investment funds. Before joining REYL & Cie, he spent over 15 years at Pictet & Cie in various senior positions, including head of institutional sales in Europe and the Middle East, where he created franchises with a number of sovereign funds and central banks, particularly in the MENA region.
The chief executive of global private banking for HSBC, Peter Boyles, retired after a 43-year career at the bank. He was due to be succeeded at the start of 2019 by HSBC senior figure António Simões. Simões' old roles of chief executive of HSBC Bank plc and CEO of Europe were taken on by James Emmett. Boyles' retirement ended a career at HSBC going back to 1975. He has worked in Asia, the Middle East and Europe. He was appointed a group MD and joined the group management board in October 2013.
Simões joined HSBC in September 2007 as group head of strategy, reporting to the group chairman. In October 2009, he was appointed group head of strategy and planning and chief of staff to the group CEO, and subsequently spent two years in Hong Kong. In January 2012, he relocated to London to lead the European retail banking and wealth management business, including responsibility for asset management and insurance. He was then appointed CEO for HSBC in the UK, and deputy chief executive of HSBC Bank plc, before being appointed in September 2015 as CEO of HSBC Bank plc and CEO of Europe.
Emmett has been with HSBC since 1994 and worked across commercial and retail banking, trade finance, operations and technology and strategy across Europe, Asia, the Middle East and the Americas. His previous roles include chief operating officer of HSBC Bank plc, CEO of HSBC Turkey and global head of trade and receivables finance.
UK wealth manager Brown Shipley appointed Paul Smith as client director and wealth planning advisor based at its Manchester office. Smith joined from accounting firm Mazars, where he was responsible for the development and provision of specialist financial planning services for private clients across the North West, as well as heading up the practice's private client offering. Prior to this, he was a financial planning specialist at Coutts.
Man GLG, Man Group's discretionary investment management business, appointed Michael Scott as a portfolio manager in its credit business. He is based in London and works with Man GLG's credit chief investment officer Simon Finch, who joined the firm earlier in 2018. Scott joined Man GLG from Schroders, where he was a portfolio manager in the European and UK credit team.
The Chartered Institute for Securities & Investment (CISI) appointed Claire Newman, ACSI as president of the CISI's Essex branch. Newman has 23 years' experience in the financial services profession. She has worked in a range of roles over the course of her career from operations, through client services and account management, to her current role as vice president of training at BNY Mellon's Pershing.
Saranac Partners, the independent wealth management firm, made several appointments to the company's management team. The team is made up of five partners led by Tanvi Davda as managing partner. Davda has been responsible for the client team and its activities since the firm's launch in August 2016. The management team comprises: Tanvi Davda, managing partner and head of clients; Michelle Witter, head of strategic business development; Brent Seery, head of proposition; Simon Latham, chief financial officer; and Andrew Catterall, chief operating officer. Also, Mary Reilly stepped down from the board in June 2018 at the end of her two-year term. Michelle Witter joined the board as an executive director.
Mirabaud Asset Management appointed Selina Tyler, who join the firm in November to lead its coverage of external wealth managers, fund of funds and financial institutions markets in the UK and Ireland. She also oversees relationships with investment platforms in those areas. Tyler joined from Hermes Investment Management, where she was a director in the firm's UK distribution business for the last six years.
JP Morgan Asset Management appointed Simone Ishikawa as a sales strategist, Alfred Le Léon as head of exchange-traded fund distribution for France, and Álvaro Quirós as a product specialist in the international beta product team.
Sanlam UK, part of the global financial services group Sanlam, appointed Richard Pursglove as head of distribution. He shapes and executes the group's strategy in sales and marketing. Pursglove has a career spanning over 30 years in asset and wealth management, having started his career as an IFA. Having worked at Cazenove Capital Management as sales director from 2001, he went on to lead distribution in both sales and marketing functions for Gartmore Investment Management, Goldman Sachs Asset Management, Artemis Investment Management and more recently supported the integration of the global distribution team at Aberdeen Standard Investments during the merger.
Asset management firm Capital Group appointed Nick Shaw, who oversees distribution to international financial institutions and works closely with the local sales team. He is based in London. Shaw has over 15 years' experience in the financial sector and was most recently sales director of global financial institutions at Robeco.
Accuro, the trust and family office business, appointed wealth lawyer Mustafa Hussain as an executive director based at its London office. Hussein is a corporate commercial lawyer with extensive experience in advising and working closely with royal families, merchant trading dynasties and single family offices. He joined from international law firm Taylor Wessing LLP, where he was a partner for several years, with responsibility for key Middle-Eastern relationships and a number of emerging markets and European ultra-high net worth clients.
International auction house Bonhams promoted Nina Sagharchi to director of Middle Eastern, Islamic and South Asian Art. He was previously Bonhams' head of modern and contemporary Middle Eastern Art.
Banking group Raiffeisen Switzerland appointed Guy Lachappelle as chairman of the board of directors. It also appointed Karin Valenzano Rossi, Andrej Golob, Thomas Müller and Dr Beat Schwab as members of its board. Lachappelle has been chairman of the executive committee and chief executive of Basler Kantonalbank since 2013. Lachappelle resigned from the Basel Cantonal Bank. Müller has been a member of the executive board of EFG International since 2016. He stepped down from his old role as member of the executive committee and chief risk officer of EFG International. Rossi has been a partner of the law firm Walder Wyss – Zurich since 2015. Golob was a senior executive at Hewlett-Packard. Since 2004, Golob sat on the board of Raiffeisenbank Olten. Schwab has been a professional board member since 2017 at firms such as Zug Estates Holding, the Swiss Federal Railways SBB, and Credit Suisse Asset Management (Schweiz) AG. He stepped down from his duties at Credit Suisse.
SANNE, the global provider of alternative asset and corporate administration services, appointed Yasemin Demirtas as director in SANNE's real estate business in Amsterdam, the Netherlands, where she is responsible for driving SANNE's European real estate offering. She works alongside Jason Bingham, head of real estate, who is based in SANNE's London office. Demirtas joined SANNE from Alter Domus, where she was head of real estate Netherlands. Prior to this she had various senior roles at Intertrust and Loyens & Loeff.
Deutsche Bank promoted one of its senior managers to head up a global role of fighting financial crime. Stephan Wilken is head of anti-financial crime and group anti-money laundering officer. He reports to Sylvie Matherat, the bank's chief regulatory officer. Wilken has been with Deutsche Bank for almost 24 years and was most recently the global head of enterprise risk management and model risk. He has held posts in Germany, the UK and India, among others. The change came after Philippe Vollot, who took over the anti-crime role in January last year, moved to Dankse Bank, which in July said he was its new chief compliance officer.