Reports
AuM Rises At Vontobel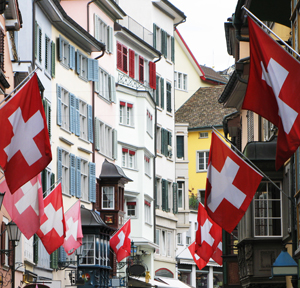 Swiss private bank Vontobel reports strong growth in the third quarter despite investors "holding back" and a predicted slowdown in the back half of the year.
Results posted yesterday for the Zurich-based investment bank saw client assets rise 19 per cent for the year to date reaching a new high of SFr209.4 billion ($208 billion).
The increase was largely down to new customer assets flowing in after Vontobel acquired its smaller Swiss counterpart Notenstein La Roche in May, attracting speculation the sale could set off a wave of consolidation in the Swiss private banking sector.
The bank met its net money growth targets of 4 to 6 per cent for the nine months to September, with asset management posting the strongest returns.
At the close of the third quarter combined advised client assets stood at SFr74.2 billion, up from the SFr52.7 billion under advisement a year earlier, notably boosted by the Notenstein deal.
Chief executive Zeno Staub said acquiring the Swiss rival along with the purchase of Lombard Odier's wealth management portfolio to help grow business in the US was bringing "fresh impetus" to the bank but added growing organically is still their core focus.
Predictions of a slower quarter after strong half-year results were borne out in Q3 as "investors held back, driving sales lower," the bank said.
The group has put future growth at a healthy 4 to 6 per cent despite market volatility continuing to test investors.