People Moves
Julius Baer Takes Aim At External Asset Manager Sector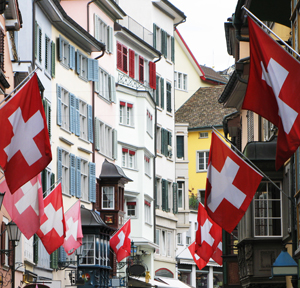 The appointment is part of a drive by the Swiss bank to serve EAMs and independent financial advisors, it said.
Julius Baer has named executive board member Philipp Rickenbacher as the head of intermediaries and global custody, a new unit concentrating on serving external asset managers and independent financial advisors, an area already considered an important hunting ground for banks.
Nicolas de Skowronski will succeed Rickenbacher as head of advisory solutions and become a member of the Swiss bank's executive board. Both appointments are effective from 1 January 2019. Rickenbacher takes international responsibility for this business-to-business segment.
A Julius Baer figure since 2004, Rickenbacher held various senior leadership roles, including the responsibility for the structured products area. In 2016 he was appointed to the bank's executive board and to his current role as head of advisory solutions.
"External asset managers and financial advisors are and have always been valued clients and partners for Julius Baer. The sector has shown a remarkable resilience to the challenging industry trends of the past years, and we are convinced it will continue to benefit from the growing need for independent wealth advice," Bernhard Hodler, chief executive of Julius Baer, said.
In de Skowronski's case, he joined Julius Baer in 2005, with the bank's acquisition of Ferrier Lullin & Cie. Since then, he has served as head investment advisory and chief of staff, and lately as head of advisory operations and development as well as deputy head of advisory solutions.
A number of banks have made a point of serving external asset managers and independent wealth firms in recent years. This publication has published research about serving EAMs in Southeast Asia and Switzerland, for example.