People Moves
Who's Moving Where In Wealth Management? - Rathbone Brothers, Standard Life Aberdeen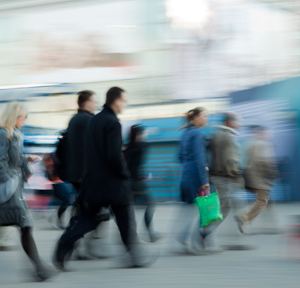 The latest moves in wealth management across Europe, Middle East and Africa.
Rathbones
Investment management company Rathbones has hired Vanessa Walduck and Freddie Bennett as investment director and investment manager, respectively.
Both Walduck and Bennett have joined Rathbones' London office from Quilter Cheviot.
Walduck has worked in the City of London since 1985, starting at the London Stock Exchange. She has been managing private client assets for 28 years and at Quilter Cheviot was head of a large team. Bennett joined Quilter Cheviot in 2008.
The firm has also appointed Colin Clark as a non-executive director, subject to regulatory approval. He has also been appointed as a member of the audit, remuneration, risk and nomination committees.
Clark has spent his entire career in investment management. He was at Mercury Asset Management and Merrill Lynch Investment Managers for over 20 years and then was appointed a non-executive director at Standard Life Investments in 2004. In 2010, he was appointed an executive director of Standard Life Investments and was subsequently appointed to the Standard Life board as an executive director with responsibility for the Global Client Group. He retired from this position in 2017.
Standard Life Aberdeen
Standard Life Aberdeen has hired David Tiller as head of UK propositions, a newly-created role, in which he will retain responsibility for Standard Life's wrap and elevate platforms.