Reports
Butterfield Acquisitions Steer Growth in Q3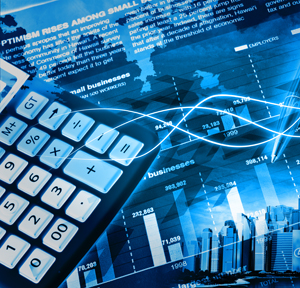 On profits of $50.4 million, Butterfield scored strongly in earnings this week.
Butterfield, the Bermuda-based bank, reported a strong third quarter with a net income of $50.4 million, rising from $41.1 million a year earlier on total revenues of $133 million. The bank said growth for the quarter was largely down to continuing low-cost deposits and rising interest rates, as well as fee inflows from strategic acquisitions.
Michael Collins, Butterfield's chairman and chief executive told investors that the bank was continuing to generate strong returns from "core businesses, capital efficient non-interest income and higher loan balances."
In its core services, total assets under management for the trust and custody businesses were $105.5 billion and $25.1 billion, respectively. This compares with $95.4 billion and $27.5 billion, respectively, under management at the end of 2017.
A jump in non-interest costs for the quarter included $2.4 million in severance payments from recent management restructuring and $700,000 associated with setting up a new bank in Jersey.
Collins said that "expense management is a priority" for the bank, particularly as it integrates the Deutsche bank acquisitions. The bank noted that fee revenues following the purchase of Deutsche's trust business were helping to boost profits.
This publication reported on the Deutsche deal back in 2017. More details are here. The bank has also restructured some of its operations in recent years, shutting its old UK-based private bank and focusing on the market for high net worth specialist lending in the UK.
Data
Average customer deposit balances dropped from $10.1 billion in the second quarter to $9.4 billion for the latest quarter; and total capital ratio for the firm stands at 23.3 per cent for the year to date. This is up from the 19.9 per cent registered at the end 2017, under Basel III terms. The bank added that both ratios are significantly above regulatory requirements.
As of 30 September, the group's investment portfolio stood at $4.6 billion, down by $100 million since the start of the year. Within the holdings, total net unrealised losses were $121.8 million, a sharp increase from the $19.2 million registered at the end of 2017. The full-service firm pinned higher costs to rising treasury rates in 2018.
Internal moves
Collins also used the opportunity to announce that longstanding colleague David Zwiener has decided to retire from Butterfield's board. His replacement will be James Burr, who has served as a director at the firm since June 2016. Burr will assume Zwiener's role as lead independent director for the bank.