Reports
Pre-Tax Profit Rises Sharply At UBS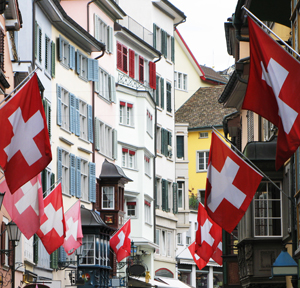 The world's largest wealth manager today reported a stronger set of figures for the third quarter.
Pre-tax profit at UBS surged by 37 per cent in the third quarter of this year to SFr1.668 billion ($1.67 billion) from a year ago, and on an adjusted basis, it rose 15 per cent to SFr1.733 billion, the group said today. For the first nine months of 2018, pre-tax profit rose 5.3 per cent.
Net profit attributable to shareholders rose by 32 per cent to SFr1.246 billion.
Shares in the bank were up about 1.32 per cent, at SFr13.41 per share, according to the Swiss stock exchange this morning.
The Zurich-listed bank's global wealth management arm made a pre-tax profit of SFr932 million in the third quarter, rising 3 per cent on a year earlier. Recurring net fee income and net interest income both rose from a year before on a new high for invested assets, increased margins on deposits while transaction-based revenues fell on lower client activity.
Adjusted operating costs rose, mainly because of spending on technology and regulatory-related expenses. The adjusted cost/income ratio was 75 per cent. This division logged SFr13.5 billion of net new money for the quarter. Total invested assets at the wealth arm stood at SFr2.392 billion at the end of September.
Asset management reported pre-tax profit of SFr120 million, as the positive effects of higher invested assets partly offset the impact of a prior-period business sale and pressure on margins; invested assets rose to SFr815 billion.
Looking ahead, UBS said: "Global economic growth prospects and monetary policy normalization continue to provide a supportive backdrop to our business, although ongoing geopolitical tensions, rising protectionism and trade disputes have further dampened investor sentiment and confidence."
"We expect these latter trends to continue to impact global wealth management clients' transaction activity in the fourth quarter; however, moderately increased levels of volatility and volumes are generally positive for our institutional business in the investment bank," it added.
Starting from the fourth quarter of this year, UBS said it intends to report results in dollars.
Appointments
UBS has appointed Markus Ronner to its executive board, effective 1 November 2018, as head of group compliance, regulatory and governance.
In this role, he will be responsible at group level for compliance and operational risk control, governmental and regulatory affairs as well as investigations and governance matters.
Ronner joined the firm as an apprentice in 1981. During his 37 years with UBS, he has held various positions across the bank including head of group internal audit, chief operating officer asset management, head of products and services, and is currently head of group regulatory and governance.
The firm has also appointed Edmund Koh as president of UBS Asia-Pacific and to its executive board, effective 1 January. This comes after the decision of Kathy Shih to retire after 32 years at UBS.
Koh is currently head of wealth management APAC and country head Singapore. He has worked more than 30 years in senior roles in financial services. He joined UBS in 2012 from Taiwan-based Ta Chong Bank.
After joining UBS in 1987 from Citibank as a client advisor in Hong Kong, Shih held various leadership positions in wealth management in APAC.