People Moves
Credit Suisse Puts Digital Tech Into The Boardroom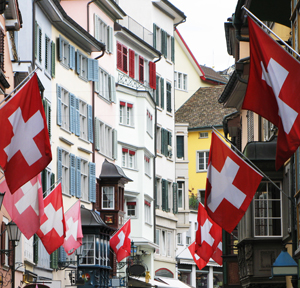 The bank has made a number of executive board changes, with the COO of its Swiss business moving on and a number of fresh appointments.
The chief operating officer of Credit Suisse in Switzerland, Maria Kamber Borens, is leaving the firm after just over two years after joining the bank from rival UBS. Her departure comes amid changes to the lender's executive board.
Anke Bridge Haux, in her role as head of digitalisation and products, and Robert Wagner, designated CCO of the Swiss business of the bank, have been appointed to the executive board of Credit Suisse (Switzerland) Ltd.
Credit Suisse said the change means that digital technology issues are now represented at boardroom level – a sign of how this area is regarded as strategically vital by the bank.
Wagner takes over Kamber Borens's role. Kamber Borens has "decided to take on new responsibilities outside Credit Suisse due to the structural changes in the COO area announced today", the statement issued yesterday said. The changes will take effect on 1 November.
Anke Bridge Haux's business area is responsible for developing and implementing initiatives relating to digitalisation and product offerings for clients domiciled in Switzerland, it said.
Before the change, the digitalisation and products unit was part of the COO division of the Swiss Universal Bank, Credit Suisse's legal entity in the Alpine state. Anke Bridge Haux has been with the firm since 2011. Prior to her latest role, she held positions in trading and sales and later became head of core banking solutions. She has also worked in wealth and investment banking.
Wagner joined the bank in June 2009, initially as chief of staff and head of advisory and sales for private clients in Switzerland. Prior to joining Credit Suisse, Wagner worked at UBS for 20 years.