Technology
Credit Suisse's Private Bank Goes Chatty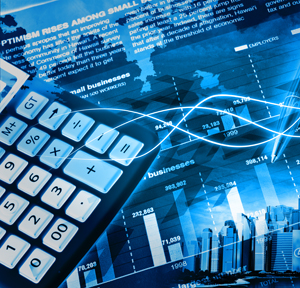 Private banking clients with accounts in Singapore and Hong Kong - who use digital platforms - can now employ the "chat" tech. This is part of a trend shaping how such firms interact with clients.
Another large bank has embraced the power of "chat" technology for wealth management clients.
Yesterday, Credit Suisse announced that it is making Apple Business Chat available to private banking clients with accounts in Singapore and Hong Kong who use digital private banking.
Clients can use the chat system to communicate with their Credit Suisse team, such as getting information on their account balances and investments. In the next phase of the product rollout, more geographical booking centres and features will be added, such as letting clients make their own trade orders.
"Approximately 95 per cent of our clients booked in Asia who access our mobile digital private banking platform are users of iPhones or iPads, so they can now communicate with us anytime anywhere through their preferred chat channel," Francois Monnet, head of private banking for North Asia, Credit Suisse, said.
With private banks embracing mobile platforms and digital channels – sometimes to augment advisors' client reach or to replace RMs – more such chat features are coming out. For example, DBS, the Singapore-based banking group, has launched DBS Wealth Chat, a service that will allow DBS' wealth clients to interact, exchange ideas and transact with their relationship managers via instant messaging platforms WhatsApp and WeChat.
The "chatbot" revolution is one of the themes of the digitalisation of wealth management in Asia. This publication reported in March that Citigroup rolled out a service on the Facebook Messenger channel for all its consumer banking customers.
A report last June by MyPrivateBanking Research, the Switzerland-based firm, identified the most popular "chat" facilities used by wealth management firms. The study, titled Digital Wealth Management in Asia: Focus on China and India, analysed the strengths and weaknesses of the digital wealth management of the ten largest wealth managers in China and India. It focuses on firms' offerings to their high net worth clients and how these compare with the market's needs and expectations. In China, it was found that 80 per cent of wealth managers use WeChat, which is seen as the most important digital channel. Chatbots are used by four out of ten wealth managers, all of which are local players, and chatbots are intergrated into their WeChat accounts, website and/or mobile application. Also, the report found that universal banks focus on their retail client sector more than private clients when it comes to technological innovation.
Last June, OCBC, the parent of Bank of Singapore, also introduced a chatbot to answer employees' HR queries.
Older digital fans
In a separate but related story, Citigroup's new chief executive in Hong Kong said that her firm is targeting a wider range of wealth management clients, other than rivals, by going after older as well as younger customers, a media report said.
Angel Ng Yin-yee told the South China Morning Post that she has been struck by a surprising phenomenon taking place in Hong Kong, since taking over the local reins in May. Older customers, she said, are keen on online banking – it is not just so-called Millennials who are the main technology users.
The US banking giant will be just as focused on over 50 year-olds as it is on the younger generation, as it launches its latest digital offering, which is targeting clients with at least HK$1.5 million ($192,000) to invest, the newspaper said.

"It is a myth to believe that only young customers like to use their smartphone or computer to handle their bank transactions," Ng was quoted as saying.