Industry Surveys
UK Advisors Must Get Closer To Clients' Families - Study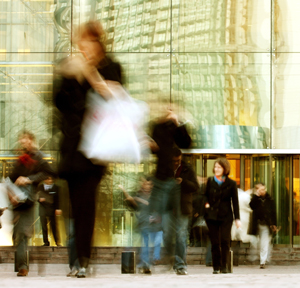 OppenheimerFunds' new report surveys different investing behaviours, goals and attitudes across generations within high net worth families, including their relationships with their advisors.
According to a new study, UK advisors need to engage better with their clients' families. While a vast majority (88 per cent) of high net worth advisors typically teach investment concepts to their primary client, just over half (54 per cent) of them do the same with their primary clients' children. In anticipation of the largest wealth transfer in UK history – an estimated 66 per cent increase to £115 billion ($152 billion) by 2027, according to the Centre for Economics and Business Research – investors are reportedly poised to rewrite the rules of wealth advisory.
OppenheimerFunds, a global asset manager, launched The Generations Project UK, a new research study that surveys the different investing behaviours, goals and attitudes across generations within high net worth families, including their relationships with their advisors. It surveyed 900 UK hign net worth investors and advisors across the younger and older Millennial, Generation X, Baby Boomer and Silent Generations.
Also, there is a significant opportunity for advisors to step in and cultivate the next generation of HNW family members through education. The report found that just 26 per cent of Millennials, 23 per cent of Gen X and 21 per cent of Baby Boomer advisors currently provide financial education training for their clients.
The report also found that there is a lack of financial discussions within families. Only 54 per cent of investors surveyed currently have financial discussions with their spouse or partner, and 30 per cent have never had these conversations at all. Nearly a fifth (17 per cent) are not currently discussing their finances with anyone.
Services offered
Young advisors are not yet wise advisors in terms of client service, with Millennials trailing their older advisor peers by offering solutions tailored to different generations (just 61 per cent), compared with 77 per cent of Baby Boomer and 70 per cent of Gen X advisors.
Millennial advisors also rank last in providing inheritance advice to clients for both giving (73 per cent) and receiving (68 per cent), compared with Gen X (83 per cent/85 per cent) and Baby Boomers (85 per cent/89 per cent), respectively.
Investments
According to the study, 88 per cent of HNW investors own UK stocks, while only 62 per cent have international stocks in their portfolios. Ownership of European stocks (58 per cent), emerging markets stocks (44 per cent) and UK bonds (38 per cent) follow a similar pattern.
Also, the report found that despite the usual association with young investors and ESG investing, younger Millennial investors are not actually buying. While 39 per cent of younger Millennial investors have expressed interest in ESG, only 14 per cent who are interested in the category have actually invested in it. Older investors outpace younger ones with respect to holding sustainable investments.
"As one of the first global investment managers, we continue to underscore the importance of global thinking and diversification for our clients and look forward to sharing our research insights with a new segment of investors and advisors in the UK market," said Art Steinmetz, OppenheimerFunds chairman and chief executive.
The minimum net investable assets for investors to qualify for the study was $500,000 for Millennial investors and $1 million for all other investors. Also, advisor qualifications included £25 million for the UK advisors with the majority of their book of business comprising high net worth clients.