People Moves
Who's Moving Where In Wealth Management? - UBS, Stonehage Fleming, Others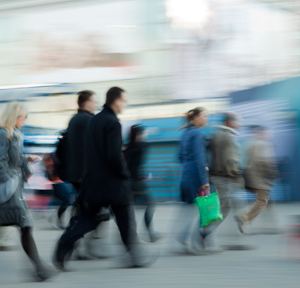 The latest moves in wealth management across Europe, Middle East and Africa.
Chubb
Insurance group Chubb has appointed Jeremiah Konz as executive vice president, reinsurance officer for Chubb Overseas General, the company's international general insurance business in over 50 countries and territories.
Konz is currently senior vice president of ceded reinsurance for Chubb's North American operations. In his new role, which will be effective from 1 January, he will have overall responsibility for Chubb's ceded reinsurance programmes for all markets outside North America. He will succeed Neil Bennett, who will retire at the end of 2018. Over his 40 years in the insurance industry, including 20 years at Chubb, Bennett has worked in a variety of underwriting and claims roles, primarily in London and Bermuda.
He will report to Timothy O'Donnell, vice president, Chubb Group and division president, commercial property and casualty, overseas general insurance, and to Michael Kessler, vice president of Chubb Group and chief reinsurance officer.
Before joining Chubb in 2012, Konz worked as an executive for reinsurance brokerage firm Aon Benfield providing analytic expertise to large commercial property reinsurance placements.
RWC Partners
RWC Partners has appointed Nicola Takada Wood as portfolio advisor for its Japanese stewardship strategy, managed with long-term joint venture partner Tokyo-based Nissay Asset Management (NAM).
Takada Wood has over 14 years of experience in Japanese corporate markets and will join the team's London-based senior portfolio advisors. She was most recently at Mizuho Securities, where she was an executive director, responsible for Japanese and Asian equity sales to institutional investors.
Aviva Investors
Aviva Investors, the global asset management business of Aviva, has appointed Mark Robertson as head of multi-strategy funds.
Based in London, Robertson will report to Peter Fitzgerald, chief investment officer, of multi-asset and macro, and will be a named manager of all three funds in the Aviva Investors Multi-Strategy (AIMS) range.
Robertson has 18 years' industry experience and joins Aviva Investors from NN Investment Partners in the Netherlands, where he worked for seven years.
Separately, Ian Pizer has decided to step down from day-to-day portfolio management on AIMS Target Return and AIMS Target Income, as well as his role as head of investment strategy. He will now work part-time for Aviva Investors, focusing solely on investment strategy.
Michael Grady, who joined Aviva Investors in 2015 as a senior economist and strategist, has been appointed interim head of investment strategy.
UBS
Swiss wealth manager UBS appointed Magnus Blohmé to lead one of its Germany international teams for its ultra-high net worth business, this publication understands.
Blohme joins from Credit Suisse, where he was head of family office as well as UHNW clients in Germany. He also previously worked at Commerzbank and Dresdner Kleinwort.
Stonehage Fleming
Stonehage Fleming, the independently owned family office, has appointed Richard Bertin as business development officer.
He joins the group business development team, moving internally from the wealth planning team.
Bertin will report into Hamish Sinclair, head of group business development. His client relationships within the wealth planning team have been transitioned to other team members.
WHIreland
UK wealth manager WHIreland has appointed Susan Brooksbank as the group's head of compliance and risk.
Brooksbank joins the WHIreland senior management team from Jupiter Asset Management, where she worked for almost 14 years and most recently, was head of asset management compliance. Prior to joining WHIreland, she held senior compliance positions at well-known firms including; F&C Management Limited, Schroders and Coutts & Co Private Bank.
In her new role, she will oversee the compliance teams within the corporate and institutional broking and wealth management divisions and, subject to FCA approval. She will take responsibility for liaising with regulatory bodies, analysing the regulatory landscape and working with the business to manage risk.