People Moves
Changes At Top Of EFG International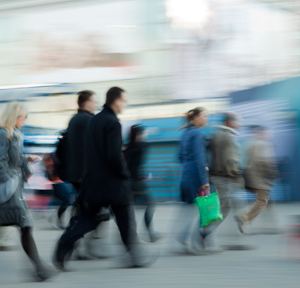 The firm has appointed a new CEO of EFG Private Bank London, head of private banking Zurich and private banking chairman amid a number of top-line changes.
Swiss banking group EFG International has made a number of senior appointments as part of a strategic plan across Europe.
The firm has appointed Richard Thomas as head of UK region and chief executive of EFG Private Bank - London, with effect from 2 January, subject to regulatory approval.
He will also serve as a member of EFG's global business committee. Thomas will report to Giorgio Pradelli, CEO of EFG International. Thomas will join EFG from Barclays UK, where he is currently chief operating officer of savings, wealth and investments. He has worked for Barclays since 2008.
The new CEO of EFG Private Bank - London will succeed Anthony Cooke-Yarborough, who will take on the new global position of private banking chairman. Cooke-Yarborough will focus on the bank's private banking business globally, and will lead key client initiatives and support commercial activities and measures to successfully position the business.
He will remain a member of the global business committee. He will also continue to sit on the board of EFG Private Bank as vice-chairman.
Zurich
Roland Kempf will join EFG as head of private banking Zurich on 15 October. He will report to Franco Polloni, head of Switzerland and Italy region, and will be a member of the regional management committee. Kempf is joining EFG from Privatbank IHAG in Zurich, where he worked as head of private banking and external asset managers from 2012, and was a member of the executive committee.
Prior to that, he worked at Clariden Leu for seven years, performing various managerial roles in the private banking business and later supporting the bank's integration into Credit Suisse.
Stephan Keiser was previously head of private banking Zurich. He left the role in March 2018 to join Banque Cramer as managing director and branch manager of Zurich and Lugano.
Global heads
Daniel Lüscher has been appointed as global head of human resources joining on 1 November, and reporting directly to Pradelli. Lüscher succeeds Giovanni Weber, who has decided to retire from his post following the successful completion of the BSI integration.
Lüscher will join EFG from Bank Vontobel, where he served as group head of human resources from 2012 to 2018.
Also, Mauro Palombo will join EFG as global head of credit solutions and global head of strategic client management, with effect from 1 November. He will report to Renato Cohn, head of investment solutions and deputy CEO, and to Pradelli.
Palombo will join EFG from Julius Baer, where he held various senior roles for over 20 years. From 2015 onwards, he was in charge of the bank's strategic client management initiative and other strategic projects.
Donald Klotter has been appointed as global head of institutional sales, with effect from 1 September. He has been with EFG since 2016 and served as a client portfolio manager in asset management. In his new role, he will be responsible for global business development initiatives and will manage the sales teams based in Geneva, Hong Kong, London, Miami, Singapore and Zurich.
"Today's appointments clearly demonstrate that we are continuing to drive forward the combined business, strengthening our management teams across geographies and transforming EFG into a leading Swiss private bank," said Pradelli. "We look forward to welcoming Richard Thomas, Daniel Lüscher, Mauro Palombo and Roland Kempf to EFG. With their vast experience in the financial sector and the private banking industry, they will make a valuable contribution towards further growing and developing our business in a sustainable manner. I would also like to thank Anthony Cooke-Yarborough for leading the UK bank over the last seven years and for delivering strong commercial growth. I look forward to continuing to work with him and Donald Klotter in their new roles and I am pleased that we can count on their expertise and experience in the future. My thanks also go to Giovanni Weber for his commitment and contribution to EFG over the past two years and, in particular, during the integration process."
In September, this publication reported that EFG Private Bank had appointed Vedat Mizrahi as the London-based client relationship officer for the Turkish market, and Richard Stanwell as a director in its UK clients business.