Strategy
JP Morgan Plans Bigger Luxembourg Wealth Hub As Brexit Nears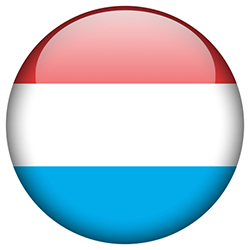 The bank has said this move has been in the works for some time.
JP Morgan is building a "significant" wealth management business in Luxembourg to help clients ahead of the UK's departure from the European Union, fuelling debate on how much change the Brexit process may cause.
The US-listed bank intends to restructure its wealth management division with a business in Luxembourg. The boosted Luxembourg operation will give the bank more power to serve fund management clients "across the European Economic Area".
"As part of the long-planned restructuring, the firm proposes to merge two legal banking entities into one, allowing for seamless client support for these specific businesses across the European Economic Area," it said. (The EEA covers member states of the 28-member European Union and members of the European Free Trade Association. EFTA members are Iceland, Liechtenstein, Norway, and Switzerland.)
"Subject to regulatory and other approvals, JP Morgan International Bank Limited (JPMIB), a London-based bank authorised and regulated by the Prudential Regulation Authority and Financial Conduct Authority, will be merged with JP Morgan Bank Luxembourg SA (JPMBL), another member of the JPMorgan Chase & Co group located in the European Economic Area," the bank said.
A spokesperson for JP Morgan told WealthBriefing: "We are merging the banking entities as part of a long-planned restructuring, albeit spurred by Brexit, to establish the main legal entity in continental Europe. This will allow us greater expansion opportunities and mitigate any Brexit-related issues that may arise. We will maintain our sizeable presence in London."