Summary Of Executive Moves In Global Wealth Management - June 2018
Editorial Staff, 21 August 2018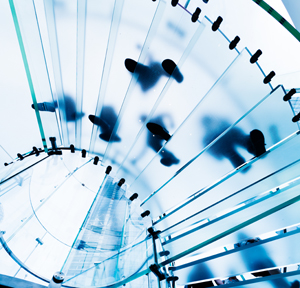 June was a busy month across multiple regions for the wealth management industry.
The private law firm group of Citi Private Bank named Jeff Grossman as its business development head, joining on 16 July. Gross man is based in New York City and reports to Naz Vahid, the law firm group head, Citi Private Bank. He re-joined the firm after 14 years in other roles. Prior to this, Grossman worked at Wells Fargo where he was one of the co-founders of its legal specialty group. He was the senior director of banking for the group where he led the banking, credit, deposits and treasury management for the business. His remit at Wells Fargo also included managing the advisory services which produced regular law firm surveys from 180+ firms as well as merger and acquisition analysis.
LPL Financial, the US investment advisory firm and broker dealer, appointed former senior UBS executive Richard Steinmeier as managing director and head of business development, in mid-August. Steinmeier filled a role previously held by Bill Morrissey, who retired from LPL to spend more time with his family. Prior this role, Steinmeier was MD and chief digital officer for UBS Global Wealth Management. He joined UBS in 2012 as head of the emerging affluent segment and the wealth advice center.
Glenmede, a privately held and independently owned investment and wealth management firm, appointed Thomas Melcher as associate director and managing director of investment management. Melcher reported to Peter Zuleba, director of investment management for Glenmede. He joined Glenmede from PNC, where he most recently served as executive vice president and chief investment officer for PNC Asset Management.
Bank Leumi USA, part of Israel-based lender Leumi, appointed Dan O'Donnell as the new head of credit, based in its New York headquarters. O'Donnell reports to the head of commercial banking, Shawn McGowen. He has more than 25 years of banking experience in lending and credit environments, primarily covering large and mid-corporate and middle market segments in a variety of industries.
Prior to this role, O'Donnell was a senior vice president and senior credit officer with Fifth Third Bank, where he was responsible for national coverage of the $15 billion corporate banking segment. Prior to that, he spent nearly 10 years with Wells Fargo Bank and was focused on general commercial and industrial lending in the Northeast.
LPL Financial said Christopher Manci and his team of five associates joined, bringing more than $100 million of client brokerage and advisory assets.
The wealth management arm of Bank of America, Merrill Lynch, promoted Josh Nagel as managing director. He is based in the Louisville office. Nagel joined Merrill Lynch in 2001.
Fiduciary Trust, a global wealth manager and wholly-owned subsidiary of Franklin Templeton Investments, appointed Isaac Barrocas as senior portfolio manager, and Nita Vyas as trust counsel, based in the New York office. Also, Leticia Hernandez was appointed trust counsel in Fiduciary Trust's South Florida office in Coral Gables. Prior to joining Fiduciary Trust, Barrocas spent 12 years at BNY Mellon Wealth Management in New York, most recently as senior portfolio manager and senior director in the international wealth management segment.
Vyas joined from the law firm Greenbaum, Rowe, Smith & Davis, where she was counsel in the tax, trusts, and estates department. Hernandez was previously a shareholder in Miami-based law firm Fowler White Burnett, where she was a member of the trust and estates practice group. She has over 15 years of experience in the sector.
South State Bank was appointed Jane Coble and John Neal to its private banking team based in Richmond. Coble has more than 30 years of experience in the banking industry, having worked at Wells Fargo and Union Bank & Trust in Richmond, where she was most recently a branch manager. Neal has more than 13 years of banking experience. He most recently served on the Richmond-based SunTrust Bank Private Wealth team focused on physicians and their banking needs.
Hilton Capital Management, an investment management boutique, appointed Katherine Cathcart as a relationship manager. Cathcart has over 25 years of investment industry experience. Prior to joining Hilton Capital, Cathcart was a managing director at Logan Capital Management.
Heritage Trust Company, which has offices in Texas and Oklahoma, hired Bruce Carson as a relationship manager. In his new role, Carson helps the company's farm and ranch business. Carson is a certified public accountant and has more than 25 years of experience in the accounting industry. He previously owned a public accounting firm in Altus, where he specialised in farm and ranch clients. Carson previously worked in operations accounting for Stilwell Foods in Stilwell, and as an auditor for a public accounting firm in Ada.
Argent Trust Company hired Stephanie Allen as a wealth advisor in its Austin, Texas office. Allen works in a fiduciary role with Argent Trust Company clients. Allen has 11 years of experience in trust and estate planning and administration, having begun working for an estate planning and probate law firm prior to and during law school.
Goldman Sachs appointed Justin Tuck as a vice president in its private wealth management division. Tuck is a former NFL defensive end, who spent eight years at the New York Giants, and the last few years of his career at the Oakland Raiders.Tuck graduated from the Wharton School of Business the University of Pennsylvania with a MBA in management.
Christophe Aba, JP Morgan Private Bank's managing director and regional head of investments for Southeast Asia, moved to the US for a new role. Aba moved to the US bank's office in New York to be head of investments for Mexico. Aba reports to Eduardo Loja, the investment team leader for Latin America. Aba was replaced by Diana Robinson, head of equities for Europe, Middle East and Africa.
Ohio-based Key Private Bank, the wealth management division of KeyCorp, appointed Bola Olusanya as managing director of asset allocation and portfolio strategy. He is based in Cleveland and report to George Mateyo, chief investment officer at Key Private Bank. Prior to joining Key, Olusanya served as managing director at Strategic Investment Group, where he co-managed the firm's public equity portfolios and led a team of seven investment professionals.
Swiss financial services firm Vontobel expanded the Zurich team of Vontobel Swiss Wealth Advisors AG (VSWA), which offers investment solutions for North American clients, with four new asset management hires. The firm hired Felix Samuel Fässler, David M. Stankay, Daniela Geiger and Matthew Utermöhlen.
PIMCO, fixed-income investment manager, appointed Colin Riendeau as executive vice president and head of corporate development. Riendeau is based in PIMCO's New York office and reports to John Kirkowski, managing director and co-chief financial officer.
Boston Private appointed advisors as part of its work with a Florida-based firm. The business named John Tassone and Tate Haire as new senior wealth advisors and co-heads of wealth management for Southwestern Florida. The duo built up SteelBridge Private Wealth Advisors and are based out of Naples. Haire has more than 20 years of experience in financial planning, wealth and investment management, insurance, and credit and banking solutions. Prior to SteelBridge, Haire was a wealth advisor with Wells Fargo Private Bank and also held roles at SunTrust as a private client advisor and at BB&T as a group private banking manager. He is a Certified Financial Planner. Tassone also has a 20-year track record in the sector. Previously, he was a senior executive at GenSpring Family Offices.