Summary Of Executive Moves In Global Wealth Management - June 2018
Editorial Staff, 21 August 2018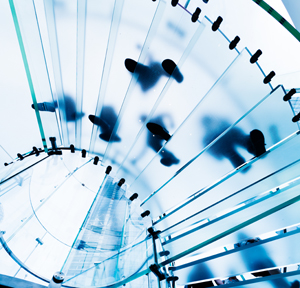 June was a busy month across multiple regions for the wealth management industry.
ANZ appointed Adrian Went as group treasurer, reporting to chief financial officer, Michelle Jablko, starting in July. He is based in Melbourne. Went was responsible for credit and capital management for ANZ's financial institutions group. He held senior treasury and risk roles at ANZ including acting group treasurer, head of balance sheet management and head of market risk New Zealand.
JP Morgan Asset Management appointed Rob O'Rahilly as global co-head of asset management solutions. He reports to Chris Willcox, chief executive of JPMAM, and is based in London. O'Rahilly replaced former global co-head of solutions Jed Laskowitz, who became CEO, intelligent digital solutions. Mike O'Brien continued as global co-head of solutions alongside O'Rahilly, having relocated from London to New York. O'Rahilly and O'Brien oversee business development and solutions design. Patrick Thomson, head of international institutional at JPMAM, succeeded O'Brien as EMEA CEO of JPMAM.
O'Rahilly has spent more than 20 years at JPMorgan Chase. Most recently, he was chief investment officer for EMEA and Asia, with responsibility for investment portfolio strategy, asset allocation and origination of the company's structural investment portfolio (ex-US) of more than $130 billion and managed a team of 60 investment professionals in more than 10 locations.
Aviva Investors, the global asset management business of Aviva, appointed Al Denholm as chief investment officer of solutions. He is based in London and reports to Euan Munro, chief executive of Aviva Investors. Denholm has over 30 years' experience in asset management. He joins from Prudential Portfolio Management Group and prior to this, was previously head of multi-asset client solutions at BlackRock for Europe, Middle East and Africa.
BNY Mellon Wealth Management appointed Yolande Escher as head of Greater China, based in Hong Kong. Escher reports to Jeroen Kwist, head of international wealth management and is responsible for growing the BNY Mellon Wealth Management activities in Asia. Before joining BNY Mellon in 2014, Escher started her career at UBS Wealth Management in Zurich, Switzerland and London. In 2008, Escher joined Barclays Wealth and was a desk head for UK resident non-domiciled clients.
Legal & General Investment Management appointed David Hoantee Peng as head of Asia-Pacific ex-Japan. Based in Hong Kong, he reports to Roger Bartley, vice chairman of investments, based in London. Peng is responsible for developing LGIM's business in the APAC region ex-Japan. He has three decades of experience in the Asian financial-services sector and joins LGIM from Standard Life Aberdeen, where he was head of Asia for more than seven years.
BNP Paribas Securities Services appointed Diana Senanayake as head of Singapore. The new head of Singapore is responsible for the operation, and will be expanding the segment in the region. She reports to Phillipe Benoit, BNP Paribas Securities Services head of Asia-Pacific, and Pierre Veyres, BNP Paribas chief executive for Singapore. Prior to BNP Paribas, she was at RBC Investor and Treasury Services in Luxembourg, where she was recently managing director for global client coverage. Senanayake replaced Mostapha Tahiri, who was appointed head of institutional investors and digital transformation for the APAC region in September 2017. Tahiri remains based in Singapore for his regional role, and reports to Benoit.
Macquarie Investment Management appointed Carl Jacobsohn as head of Asia business and Bas van Buuren as head of Asia distribution, based in Hong Kong. Jacobsohn succeeded Axel Maier, who retired from the firm earlier this year. He has been with Macquarie Investment Management for more than 10 years, most recently as head of the Korea business. In addition to his new responsibilities, he continued to lead the Macquarie Investment Management Korea business. Reporting to Jacobsohn, van Buuren focuses on the distribution strategy in Asia, including identifying client investment needs, working with the existing distribution team on potential new channels, and helping to connect the region to the firm's overall global distribution initiatives. van Buuren has more than 18 years of experience as a distribution leader in Asia. He previously worked for Aegon Asset Management as the regional head in Asia. Before joining Aegon, he held a variety of leadership roles with ING Investment Management, most recently as head of the Asia client group.
The Fry Group, a global financial planning group, appointed Huw Wedlock as chief executive of its Singapore operation. In this role, Wedlock leads the company's operation in Singapore and drives its expansion throughout Asia. He replaced David Pugh who, after running The Fry Group's business in Singapore for eight years, returned to the UK later this year to join the group's board in a global sales and marketing role. Wedlock has 20 years' industry experience. He joined from Old Mutual International, where he spent 15 years working with financial advisors in multiple jurisdictions, most recently as area manager, ASEAN, for the past five years. Previously, he worked as a business consultant with Skandia UK prior to the acquisition by Old Mutual, and prior to that he worked for Friends Provident for three years as a business consultant.
Pictet Wealth Management confirmed that its chief executive, Christian Gellerstad, will leave his role in September. However, it stressed that the departure of Gellerstad was not caused by the arrival of Boris Collardi, as reported in the media. A finews.asia report of 13 June, said: "The move is the first since ex-Julius Baer CEO Boris Collardi started as a partner of the Swiss private bank". The firm stated that Gellerstad's decision to leave the role as CEO took place before the arrival of Collardi. Gellerstad continues to chair the board of directors of Pictet Bank & Trust in The Bahamas, as well as sitting on the boards of Pictet & Cie (Europe) in Luxembourg and Bank Pictet (Asia) in Singapore.
PGIM Real Estate, which is the real estate investment business of Prudential Financial, appointed Stephen O'Keeffe as an executive director in Australia. O'Keeffe is responsible for sourcing real estate debt investments and managing relationships with prospective borrowers and partners in Australia. He is based in Sydney and reports to Steve Bulloch, head of Australia. Before joining PGIM Real Estate, O'Keeffe was a senior director in the debt and structured finance team at CBRE.
Malaysia-based CIMB Group appointed Hendra Lembong as its chief fintech officer, having previously been chief executive of group transaction banking from July 2016. Lembong started his career at CIMB in 2013 as chief of transaction banking for CIMB Niaga, Indonesia. He was also MD, regional head of cash management, APAC at JPMorgan.
AMP appointed John O'Sullivan as a non-executive director. O'Sullivan has held senior executive roles within financial services and legal and regulatory risk as well as experience in fields such as mergers, acquisitions and capital markets. He was most recently executive chairman, investment banking and capital markets, of Credit Suisse Australia. Prior to that, he was general counsel of the Commonwealth Bank of Australia after a long career at Herbert Smith Freehills, including as a partner of the firm.
Julius Baer appointed Vicki Lee as Group Head Greater China – a new role created by the bank. She reports to David Shick, head of private banking for Greater China at the Zurich-listed firm. Lee is based in Hong Kong. With more than 20 years of private banking experience, Lee was previously country team head, China Market, at UBS Wealth Management, where she had worked since 2006. Before that, Lee held senior wealth management roles at HSBC and Standard Chartered Bank.
Citi Private Bank confirmed that Debashish Dutta Gupta, a senior figure who most recently was globally in charge of its Indian client segment, has left the US organisation. Prior roles have included being Asia-Pacific head of investments for wealth management.
The Fry Group, a global financial advisory firm specialising in working with UK expats around the world, appointed Stephen Kelly as senior consultant in Singapore. Kelly leads The Fry Group's Asia tax offering, working with the wider team, including local tax consultant Stephanie Chan, based in Hong Kong, Jasmine Ee, tax associate in Singapore. The new appointee has more than 19 years' experience in personal tax, specialising in residency issues and international payroll. Kelly was previously UK tax and payroll manager at Immedis, a global payroll and employment tax specialist firm based in Dublin.
The Trident Trust Group appointed Mark O'Sullivan as managing director of its Hong Kong office. O'Sullivan is a qualified chartered accountant, experienced in the finance and the trust and corporate services industries. His career includes leadership responsibility as chief operating officer and financial controller of the trust and securities services division of a global bank, and most recently as regional MD for North Asia for an international provider of corporate and trust services. He reports to Markus Grossmann, regional MD for Trident Trust's offices in Asia.
Indosuez Wealth Group named a new chief executive, Jacques Prost, to take over from Paul de Leusse, who left earlier in May to join telecoms network Orange. Prost is a member of Crédit Agricole's management committee. Since 2013, he has supervised global markets and financing activities as deputy chief executive of Crédit Agricole corporate and investment bank. The executive began his career in the corporate department of Crédit Lyonnais in London in 1986. In 1988, he joined Banque Paribas, where he held a number of positions in the European real estate finance and project finance divisions. In 1996, he was appointed head of project finance at Paribas in Milan. He joined the Crédit Agricole group in 2000 as head of structured finance for corporate and investment banking in Italy. In 2008, he became head of the real estate and hotels division in Paris. In November 2011, he was appointed global head of structured finance.
Australian firm Ironbark Asset Management appointed Alan Kenny as head of client solutions and Scott Baker as a strategic accounts and research relationship manager. Kenny is responsible for executing the Ironbark strategy for existing and new product development as well as working with the corporate trustee business.