People Moves
Who's Moving Where In Wealth Management? - REYL & Cie, Lombard Odier IM, Others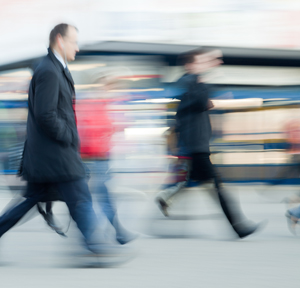 The latest moves in wealth management across the UK, Europe, Middle East and Africa.
REYL & Cie
Geneva-headquartered REYL & Cie has appointed Pasha Bakhtiar, who leads REYL Finance (MEA) Ltd, the firm's affiliate in the United Arab Emirates. He joins François Reyl, Nicolas Duchêne, Christian Fringhian and Lorenzo Rocco di Torrepadula as partner in the bank's Geneva office.
Bakhtiar has more than 20 years' experience in the fields of wealth management, asset management and private equity. He began his career with Lombard Odier Darier Hentsch in Geneva before moving to Dubai to participate in the launch of LODH's operations in the UAE where he has spent the last 13 years. In 2010, he was an early mover in the impact investing space, founding Willow Impact Investors, a private equity fund focusing on East Africa. Subsequently, he took on the role of chief executive of ES Bankers Dubai. He joined REYL & Cie in 2015 as co-founder and CEO of REYL Finance (MEA) Ltd.
REYL recently said its assets under management stood at SFr15.8 billion ($15.78 billion) as at the end of last year, a 19.5 per cent rise on a year earlier, with SFr1.6 billion of net new money entering the business.
Lombard Odier IM
Lombard Odier Investment Managers has appointed François Meunier as equity portfolio manager, based in London.
In this newly-created role, Meunier will focus on finding global investment opportunities centered on disruption and innovation broadly across sectors, up and down the value chain.
He will report to Didier Rabattu, head of equities.
Meunier joins from Morgan Stanley, where he had been head of technology equity research since 2010.