Strategy
Swiss Private Bank To Launch UK Advisory Approach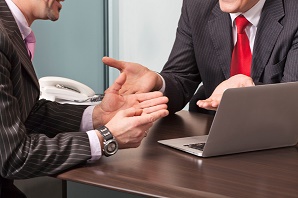 The firm has offered the programme to its Swiss-based clients and in the second half of 2018, it will offer it to its UK market.
Julius Baer will launch its client advisory approach into the UK market in the second half of 2018.
The new programme is called Your Wealth, a bespoke service encompassing wealth planning, management and financing . The Swiss private bank initially launched the proposition for its Switzerland-domiciled clients in February, it said in a statement.
"Your Wealth is our holistic client advisory approach that brings together all the qualities of pure private banking as we have practised it for generations, with the content renewed for this day and age and powered with modern technology," Julius Baer chief executive Bernhard Hodler and chair Daniel Sauter said. "Your Wealth has already made a real difference in how we serve our clients, allowing us to tailor solutions even more to a client's interests, passions and ambitions at any stage of her or his life – covering investment, financing and wealth planning - and to implement those solutions in a faster and more efficient manner."
This comes after the private bank reported a 26 per cent rise in net profit to SFr444 million ($448 million) in its H1 2018 results yesterday.