People Moves
CEO Leaves Under-Fire Raiffeisen Switzerland To End Speculation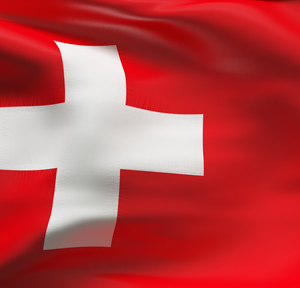 The CEO is leaving to kill further speculation about his position.
The chief executive of scandal-hit Raiffeisen Switzerland, Patrik Gisel, has resigned after speculation that a criminal investigation against his former boss Pierin Vincenz would also fell his successor.
"With my resignation I would like to calm the public debate about myself and protect Raiffeisen's reputation," Gisel said in a statement from the bank yesterday. Gisel, who replaced Vincenz as CEO when the latter left the bank in 2015, leaves at the end of 2018.
Raiffesen's woes cranked up when Switzerland's main financial regulator, FINMA, started an enforcement procedure against the lender, unearthing failings on how it handled conflicts of interest involving senior figures.
The bank hopes that the CEO's move will draw a line under speculation about its leadership. In April, six of the 11 members of the board of directors announced that they were leaving. Eight of the members will be replaced by the end of 2020. (Source: Bloomberg, 18 July.)
The bank, which is sufficiently large enough to be branded as systemically important by regulators for capital buffer purposes, was open to conflicts of interest as it pushed its growth strategy, FINMA said. A 14 June statement by FINMA said: "FINMA has found that the bank's handling of conflicts of interest was inadequate. In addition, Raiffeisen's board of directors failed to adequately supervise its former CEO, thereby enabling him, at least potentially, to generate personal financial gain at the bank's expense. Overall, FINMA finds that there was a serious breach of supervisory law."
The FINMA statement at the time went on: "Under the leadership of its former CEO, Raiffeisen Switzerland had built up a large number of shareholdings. These frequently led to a concentration of roles and conflicts of interest. In a number of its shareholdings, Raiffeisen Switzerland was simultaneously a shareholder, business partner and creditor of companies or their executive bodies, as well as being represented on the board of directors. This exposed Raiffeisen Switzerland to a high level of risk. Shareholdings as such are not problematic from a supervisory perspective, but such concentrations of roles place increased demands on the management and on the monitoring of conflicts of interest."
The regulator said that actions in the past two years by the bank to address its problems will, if rigorously pushed through, significantly improve how it is run. It also said that so far it found "no evidence that would justify launching enforcement proceedings against current officers of Raiffeisen Switzerland".
In its statement yesterday, the bank said that its board of directors had the "utmost respect for Patrik Gisel's decision".
Prof. Dr Pascal Gantenbein, vice-chairman of the board and interim head of the board, said: "We thank Patrik Gisel for his outstanding commitment to the whole banking group."
Such problems are arguably even more serious for a Swiss bank than among some other countries' lenders because Switzerland is still adapting to a post-secrecy world, and also having to contend with negative Swiss interest rates, which have bitten into margins.