Industry Surveys
Female Military Veterans Face Uphill Civilian Jobs Battle - Barclays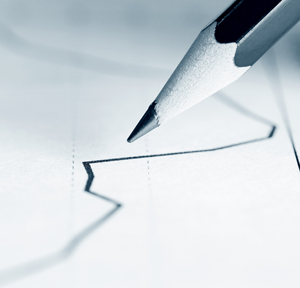 Barclays' study raises questions for industries including wealth management, which is a sector employing a number of former military veterans, often in senior roles.
Women who have served in the armed forces face a tougher battle than men to switch to civilian employment, a survey by Barclays finds, raising questions over whether sectors such as wealth management are making the most of this talent pool.
The survey found that 42 per cent of female veterans believe they were not offered an interview or progressed through the application process due to their military background.
With financial services including wealth management being an area where ex-military folk have found jobs in various roles, and with focus on the need to get more women into the sector to reflect rising female wealth ownership, the study adds to concerns about hurdles women can face. Financial institutions in the UK seek to recruit from this area, such as Schroders and St James's Place, who both have targeted this population group. In the US, to take an example from overseas, banks such as Morgan Stanley and Bank of America have made a point of reaching out to veterans regarding careers and transitioning to civilian jobs.
The Barclays survey was part of research from the Barclays AFTER (Armed Forces Transition, Employment & Resettlement) Programme which looked at the ignorance and prejudice in the civilian job world. The bank polled 502 UK adults in full or part-time employment, who were previously in the armed forces.
Overall, the survey found that over a third (35 per cent) of veterans said they have not been offered an interview or progressed through the application process due to their military background.
Also, on average, it takes veterans four months to find a civilian job, increasing to five months for female veterans. Breaking this down further, fewer female veterans are finding jobs within a month (21 per cent), compared with male veterans (39 per cent).
To overcome the problem, 44 per cent of female veterans have done additional training when looking for roles compared with 28 per cent of men taking the same step. At every stage of the job hunting process, female veterans do more than men to ensure job applications are successfully received. They send almost twice as many CVs and attend more interviews and work placements than their male or civilian counterparts.
Inappropriate interview questions
The survey also found that three in ten military service leavers (30 per cent) have been asked inappropriate interview questions. Some 26 per cent of women have been asked if they knew how to act and dress in a feminine way. Around 33 per cent of men have been asked if they have ever shot or killed anyone.
Also, 22 per cent of women have been asked about how they felt about working in a male-dominated environment, and 19 per cent of women have been asked if they have ever handled a firearm.
"At Barclays, we've seen first-hand how the experience gained from a military career is a hugely valuable asset and are actively working to employ more ex-military women," said Stuart Tootal, head of the Barclays AFTER Programme. "It's disappointing to see that female veterans are being overlooked and having to go the extra mile when transitioning into a civilian career. We must all play our part and take action to level this playing field – businesses must provide more support to veterans of both sexes and fully recognise the very real talent that they can add to any organisation."
There are several countries around the world, which have large private banking and wealth management infrastructures, which have compulsory military service. Switzerland (390 days civilian, 245 armed) Sweden (9-11 months (11 months for women), France (1 month, age 16-18), Norway (19 months – for selective women) Singapore (22 months, without regard to full-time national service in the Singapore Civil Defence Force or Singapore Police Force, under the Ministry of Home Affairs).
Within the wealth management world, the US is leaps and bounds above the UK for recruiting veterans, as many of the country's big financial institutions aim to improve the recruitment policy for military veterans. In May, RBC Wealth Management US expanded its commitment to military service members through a new partnership with Hirepurpose, a New York-based organisation that connects military veterans with civilian jobs. Also US giant Morgan Stanley has pledged its commitment to support veterans in civilian employment.
This publication has reported on a number of different firms employing former military veterans. In May 2017, Barclays appointed Craig Jamieson as team manager leading West Scotland and Northern Ireland. Prior to joining Barclays, Jamieson had a 14-year military career serving as an officer in the Royal Engineers. In 2016, Cyrus Investment Management, a UK specialist investment house, appointed Lord Peter Hain, a retired top-ranking army officer, to its advisory board. In August 2015, Standard Chartered appointed Steve Munro, a former US military intelligence officer, as head of sanctions, based in New York.
(Editor's note: This publication will explore more aspects of how the financial sector and the military intersect in coming weeks and we are interested in hearing from readers with how military backgrounds and experience have been used in the wealth management sector in the UK and other nations. Please contact tom.burroughes@wealthbriefing.com and robbie.lawther@clearviewpublishing.com).