People Moves
WHIreland's Head Of Wealth Management Departs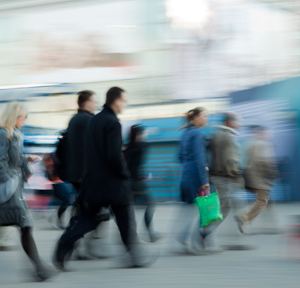 The firm announced that the head of wealth management has left after differences about its strategy for its wealth operation.
UK-based financial services firm WHIreland has announced that its head of wealth management, Roddy Buchanan, has stepped down after discussions about the strategy of its wealth operation.
The firm has declined to comment on whether Buchanan will be replaced or who will replace him.
"Following recent discussions at the board in respect of the strategic direction of the company, and how to best capitalise on the future opportunities and achieve the next stage of the private wealth management division's growth plans, it was agreed that a senior management and governance reorganisation was required," the firm said in a statement. "As a result, Roddy Buchanan has stepped down from the role as head of wealth management with immediate effect. We would like to thank Roddy for his tremendous contribution to the journey from private client stockbroker to private wealth manager and wish him well for the future."
In October 2017, this publication interviewed Buchanan who said that acquisitions were on the the firm's agenda. Also in January, WealthBriefing reported that WHIreland had appointed Paul Jones as chief operating officer.