Technology
Voice-Driven Tech Is Wealth Industry Game-Changer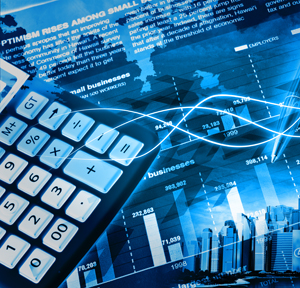 The industry is going to see a big rise in use of voice-controlled technology between now and the end of the decade, a study of five major markets finds.
Voice technology is changing wealth management, with new evidence showing that 14 per cent of high net worth investors globally regularly use a smart speaker for their financial matters, and that share surging to 50 per cent by 2020, according to a MyPrivateBanking report.
The Swiss research company's study, "Smart Speakers, Smarter Wealth Management - How voice technology is changing wealth management", is drawn on a survey of 1,000 affluent and HNW investors in the US, UK, France, Germany and Switzerland. (The report did not cover Asia, but given that region is often ahead with digitalisation of financial services in some ways, the report's findings are likely to be relevant to this part of the world also.)
The survey shows that the main users of voice-controlled wealth management are millennials - those aged 18 to 34 - with a 17 per cent usage; respondents from the wealthiest segment with more than $1 million of investable assets (21 per cent), women (16 per cent) and respondents from the UK, being the country that shows the highest usage rate (23 per cent) of the five countries covered in the study. The researchers expect that the market for voice-controlled financial services will grow substantially, because of increasing market penetration and more forms of devices as well as improved technology and client acceptance of such channels.
Additionally, the study said banks should start pilot projects for voice-controlled wealth management. And some banks and wealth managers have already adopted voice recognition for their client services. Types of use range from biometric authentication with in-app voice technology to the first steps towards smart speaker integration.
The analysts see, among others, the following areas for wealth managers to develop voice-controlled technological solutions are:
- Biometric authentication - Voice biometrics is already implemented in many banking apps, ensuring a high level of security and maximum convenience for clients;
- Personal financial management - Potential use cases in this area are numerous – from basic checking of accounts and transaction histories to analysing the spending behaviour of the previous month, wealth managers have many possibilities for adding value for their clients;
- Portfolio management - It is a promising area that can be covered by voice- controlled technology;
- Information about products and services - People use their smart speaker to get information about the weather, news, restaurants, etc. Therefore, using these devices to obtain information about wealth managers' products and services is only one of many possibilities from which clients can benefit;
- Contact – Asking Amazon's "Alexa" to call the financial advisor is an opportunity for triggering an increased communication level and, ultimately, client loyalty;
- Investing – It eliminates the need to manually enter security information, search for market updates to make informed decisions, and tap or click through complicated menus and trade order entry masks; and
- Advanced AI capabilities - AI capabilities offer a personal experience, e.g. through a virtual assistant that is capable of understanding and processing personal financial data to give valuable recommendations.
"By 2022, there will be more than 70 million households using smart speakers in the US alone, and these devices are already playing an important role for wealth management clients", Steffen Binder, research director of MyPrivateBanking, said. "Voice recognition systems like Alexa, Google Home and Apple's HomePod are meant to break down the walls between the real and the digital world. They will wipe away the need for manually controlled interfaces such as smartphones, desktop computers or tablets or wearables in the client and wealth manager relationship."