M and A
Vontobel Snaps Up Swiss Private Bank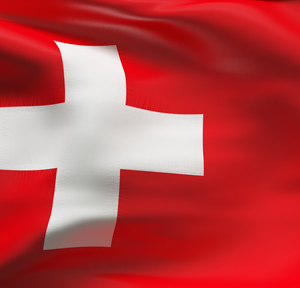 The consolidation of the Swiss private banking sector continues in a SFr700 million transaction.
It might not quite fall into the bracket of a major Swiss house vanishing in a M&A puff of smoke, but a name in the Alpine state's financial sector is being absorbed. Raiffeisen Switzerland has sold Notenstein La Roche Private Bank to Zurich-listed Vontobel for about SFr700 million ($706 million).
The decision was taken, the parties to the deal said yesterday, "in view of the pleasing performance of the Raiffeisen banks' investment business". Raiffeisen Switzerland's board said it decided to reorganise its investment clients segment, and go ahead with the sale. Raiffeisen Switzerland said the sale also frees up regulatory capital.
Subject to approval by the regulatory authorities, the parties hope to complete the transaction in the third quarter of 2018. The purchase price was calculated on the basis of the capital as at closing, plus a goodwill multiple of 1.78 per cent related to the assets under management as at signing. Vontobel will finance the acquisition through available capital and an additional Tier 1 bond.
Notenstein La Roche operates in 13 locations throughout Switzerland and has client assets totalling SFr16 billion in its wealth management and external asset managers businesses. Most of Notenstein La Roche's clients are in Switzerland. The private bank also serves clients in several other international markets, the most important being Germany. At the end of 2017, Vontobel's assets under management in combined wealth management in its Swiss home market and globally stood at SFr50.4 billion, up from SFr46.8 billion in 2016.
Notenstein La Roche Private Bank was born out of a merger at the end of 2015. In Notenstein's case, that bank had taken some of the clients of the venerable Swiss bank Wegelin & Co after the latter was broken up amidst US regulatory actions against that bank over a tax dispute.
The move highlights how Swiss banking continues to consolidate and reorganise under pressures for more economies of scale. Regulatory costs, negative real interest rates, the demise of Swiss bank secrecy laws and shifting client expectations have taken their toll. Ray Soudah, founder of MilleniumAssociates, a consultancy on M&A and related issues for the private banking sector, told this publication last October he expected at least one major Swiss banking name to disappear over the ensuing 12 months. At the end of 2016 there were 261 banks operating in Switerland, falling from more than 300 a decade earlier.
Complement
Vontobel said buying this entity "complements Vontobel's steady organic growth in wealth management over the past few years and, at the same time, strengthens its position as one of Switzerland's leading wealth managers".
Developments have prompted Raiffeisen Switzerland to focus "systematically" on the segment of private clients with "low to medium assets" to get the most out of its own advisory resources.
"The decision to sell does not represent a move away from Raiffeisen's diversification strategy. On the contrary, we want to focus on our established client base, which also includes wealthy private clients, and expand it together with our Raiffeisen banks by offering an even broader and more effective range of products and services," Dr Patrik Gisel, chairman of the executive board of Raiffeisen Switzerland and chairman of the board of directors of Notenstein La Roche, said.
Investment
Raiffeisen Switzerland said it is spending "substantial" amounts on its investment business over the next five years, and expanding its investment office with specialists from Notenstein La Roche who will serve the Raiffeisen banks.
"Moreover, it has been decided that the centre of expertise for wealth and tax planning will undergo a major expansion. It was established a number of years ago to support the Raiffeisen banks in relation to succession planning and complex financial advisory services," the banks said.
"Investments are additionally planned in expanding the digital client interface, enhancing the advisory process and further developing the product range with an advisory mandate and new investment solutions. These will move forward with Vontobel as a partner, among others," it said.
"We are really looking forward to welcoming a lot of new clients and team members to Vontobel shortly. We carefully channel our independent mindset and belief in the future directly into new opportunities for our clients. These are qualities that we also see in our new colleagues from Notenstein La Roche, which bodes well for a successful integration," says Georg Schubiger, head of Vontobel Wealth Management.
Vontobel Wealth Management reiterated that it has set itself the target of achieving organic net new money growth of 4-6 per cent a year up to 2020, with growth of more than 10 per cent targeted in the Swiss home market and selected others.
Explaining how it will finance the deal, Vontobel said the financing structure concentrates earnings per share and ensures it will retain a capital ratio of more than 16 per cent, above regulatory requirements.