UK Financial Planner Opens Kent Office
Robbie Lawther, Reporter, London, 24 May 2018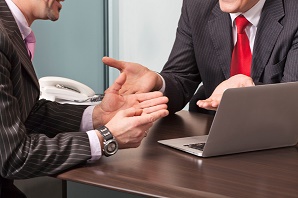 The new office will have around ten staff, but the firm is looking to hire additional financial planners and investment managers by the end of 2018.
UK financial planning group Tilney has opened a new office in Maidstone, Kent.

The new office is located in the Turkey Mill Business Park, which is located about half a mile from the town centre, the firm said in a statement. Initially ten staff will be based at the new Tilney office, including four financial planners who have almost 70 years' experience between them.

The firm said that it has opened the new office with further expansion in mind, with the intention of recruiting an additional financial planner and an investment manager to the team by the end of the year.

"Recent changes to pensions and tax allowances mean there has never been greater demand for expert financial advice combined with a well-managed investment approach to navigate very uncertain markets," said ​David Cummins, head of Tilney Maidstone office. "Having already established an excellent client base in Kent, the opening of Tilney's new Maidstone office is a major milestone in achieving our ambition of becoming the most trusted wealth manager in the South East. The new office will enable us to better support and advise clients and their families locally and to grow our presence further. In particular we look forward to further developing close relationships with region's leading accountants and solicitors."

Tilney manages over £24 billion ($32.1 billion) of assets for private investors.

In April, this publication reported that Tilney Group had appointed Jonathan Asquith as a non-executive director. Asquith was also appointed chairman of the risk and audit committee.