Legal
"Less Hide, More Seek" - Divorce And Financial Transparency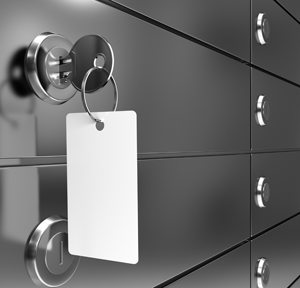 Divorce battles can bring up cases where a party seeks to conceal information about their net worth, and the drive for more data on beneficial ownership has implications for marital disputes.
There is a lot of focus about moves to open up information on who are the beneficial owners of trusts and companies. This remains a controversial issue (as seen here and here), given concerns about threats to legitimate financial privacy. And when disputes arise, it is not just about attempts by governments, agencies or for that matter, journalists, to find out who owns what. In cases of divorce, the parties might try to use structures to conceal their wealth when arguments about carving up wealth arise.
With this divorce/transparency issue in mind, Kingsley Napley divorce and family law partner Jane Keir weighs in. The editors of this news service are happy to publish this contribution about an important matter and invite readers to respond. Email tom.burroughes@wealthbriefing.com
It's not only tax experts that need be alive to the new transparency requirement for company ownership in overseas territories, divorce lawyers will take a keen interest too. New disclosure rules pushed through the House of Commons on 1 May 2018 will require British overseas territories, including the Cayman Islands, Bermuda and the British Virgin Islands, to publish company ownership registers by 31 December 2020.
In what was widely seen as a U-turn, the government supported a controversial amendment to the Sanctions and Anti-Money Laundering Bill as part of the fight against corruption, money laundering and tax evasion worldwide. It was at the Group of Eight summit, in 2013, in Northern Ireland that David Cameron announced that the leaders of the G8 major economies had agreed new measures to clamp down on money launderers, illegal tax evaders and corporate tax avoiders. In April 2017, the UK Government had already taken steps to compel the overseas territories to establish registers accessible to the UK authorities, but the significant difference brought about by the amendment of the 1 May is that it will make such registers public and requires each territory to set up "a publicly accessible register of the beneficial ownership of companies registered in [its] jurisdiction".
It is this public access dimension which should pique the interest of divorce lawyers. Given the courts typically look at dividing matrimonial assets on divorce 50/50, then it is vitally important to establish the full extent and value of all the financial resources. One reason why London has earned the title "Divorce capital of the world" is because our judges want to see, in the absence of agreement, evidence as to the value of all assets located both within the jurisdiction and worldwide. Often the existence of such assets is highly visible, such as the location of the family or matrimonial home, perhaps in an expensive part of London, but if that property is owned by an offshore company, then the chances of establishing the actual beneficial ownership of that company, ie who owns the shares, have hitherto been poor to non-existent. The new amendment could change that.
In fact, this is not the only move afoot to bring about greater transparency to the corporate ownership of real property in the UK. Back in January of this year, the Government announced the first steps towards a UK public register listing the beneficial ownership of UK property owned by overseas companies. In short, an offshore company which owns or purchases UK property will have to enter details of its beneficial ownership on a public register which will be launched early in 2021.
There has been a real trend in recent years for expensive UK properties bought by individuals and companies to be placed in offshore company holding structures, to provide privacy and tax benefits. The overall value of UK property held by offshore companies, especially in London, runs to many billions of pounds. The vast bulk of it is owned quite legitimately but increasing unease at the activities of money launderers and other criminal activity has paved the way for the introduction of these new measures. The register will be held at Companies House and will be available for the public to view. Overseas companies will be required to register their details of beneficial ownership and will not be able to buy, sell, charge or grant a long lease unless they do so. Any such company seeking to register any property transaction at the Land Registry will be required to provide its registration number otherwise registration of the property transaction is likely to be withheld. The whole process therefore, should have some real force.
Of course, a lead-in period of some 18 months until the end of 2020 to establish public registers in the overseas territories is likely to result in a good deal of de/re-registering of various companies but the new rules will nevertheless likely yield some valuable information, both in relation to disclosure in divorce proceedings and the enforcement of court judgments.
Because there may also be consequences for those who deny, or have denied any interest in, or involvement with, assets owned by British overseas territories' companies, safe in the knowledge that it would not be possible to verify, or otherwise, such statements. If opening up the register to the public brings to light evidence of such ownership, then it is not inconceivable that previous financial awards granted on divorce could be challenged, set aside and a new order made.
At present, the amendment will not apply to the Crown dependencies – Jersey, Guernsey and the Isle of Man because the Government cannot compel them to act. Nor does it apply to the registration of offshore trusts. However the impact on the 14 overseas territories affected such as the Cayman Islands, British Virgin Islands and Bermuda will be significant and those skilled at asset-tracing and recovery will be waiting with open arms.