People Moves
Who's Moving Where In Wealth Management? - Brown Shipley, HSBC, Others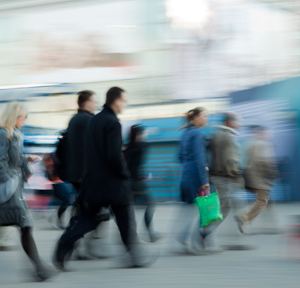 The latest moves in wealth management across the UK, Europe and Middle East.
Brown Shipley
UK wealth manager Brown Shipley has appointed Stephen Wood and Tess Williams as client senior managers to its Leeds office.
Wood has joined the firm from HSBC Private Bank. Prior to HSBC, he worked at UK Wealth Management and Myddleton Croft Investment Management.
Williams also joins the Leeds office, following her relocation from Brown Shipley's Manchester office. She previously was a regional technical specialist with HSBC Premier and a financial planner at Armstrong Watson prior to joining Brown Shipley in 2017.
HSBC
HSBC has appointed Hubert Preschez as managing director and co-head of global banking in France, joining from Société Générale CIB where he was a senior advisory banker to large Frenc companies and the country's government.
Preschez is expected to start his new role in September, the bank said in a statement.
In his new role, Preschez will work with Frédéric Coutant, co-Head of global banking in France and head of corporate, financials and multinationals banking for Continental Europe.
After graduating from Paris-V University and Sciences-Po Paris with a law degree, where he has also been a university lecturer for more than 10 years, Preschez began his career in 1997 in Paribas' M&A team before joining the M&A department of JP Morgan in 2000 in London and then in Paris. In 2010, he joined Société Générale CIB as managing director M&A for France. In 2012, he became head of corporate finance overseeing M&A and ECM activities.
Amundi
Asset manager Amundi appointed Yerlan Syzdykov as global head of emerging markets. In this new role, he is responsible for managing and developing the investment platform.
Syzdykov takes over from Mauro Ratto, who has decided to explore new opportunities.
Yerlan has been deputy head of emerging markets at Amundi since July 2017. Prior to this, he was head of emerging markets bond and high yield with Pioneer Investments.
Northern Trust
Global financial services firm Northern Trust Asset Management has announced that international chief executive and chief investment officer Wayne Bowers has left his roles.
The company will now look to creating two distinct roles and is looking to employ two new people to take up the positions.
Liechtensteinische Landesbank
Dr Kurt Mäder, member of the group board of management and group chief operating officer at Liechtensteinische Landesbank, is leaving the firm to pursue new professional challenges. The group said it will give details on his successor in due course.
Dr Mäder leaves the group in the middle of May. During his stint, he was responsible for the group corporate development, group IT, and group operations and services business areas. In his areas of responsibility, he introduced the core banking software Avaloq at the LLB Group, implemented the creation of the Shared Service Centres, among other moves.
Group CEO Roland Matt and deputy group CEO Urs Müller will head the group COO division on an interim basis.