People Moves
Who's Moving Where In Wealth Management? - Charles Stanley, WisdomTree, Others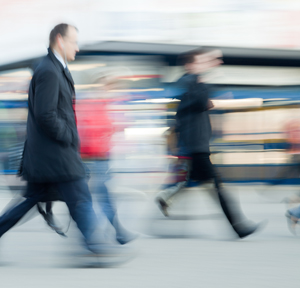 The latest moves in wealth management across the UK, Europe, Middle East and Africa.
Charles Stanley
UK wealth manager Charles Stanley has appointed Lydia Macdonald as an investment manager. She will be based at the firm's Eastbourne branch.
Macdonald has 32 years of experience in the sector. She began her investment career at Capel Cure Myers in 1986 and has subsequently worked for ANZ Grindlays Private Bank as well as Gerrard's and Barclays Wealth.
Most recently, Macdonald spent ten years at Brewin Dolphin, where she was a divisional director managing discretionary private clients, ISAs, trusts and pensions
WisdomTree
WisdomTree, an exchange-traded fund and exchange-traded product sponsor, has appointed Christopher Gannatti as head of research in Europe.
Gannatti moves from WisdomTree's headquarters in New York, where he has worked since December 2010. Gannatti joined WisdomTree in 2010 as research analyst and was promoted to associate director in 2014. Prior to that, he was a regional consultant at Lord Abbett.
In his role, Gannatti will lead the research team in Europe. He will also support the UCITs platform globally. He will work closely with WisdomTree investors to educate on equity markets, commodities, foreign exchange, fixed income and ETPs.
He will lead a four-strong analyst team comprised of Nick Leung, associate director and Florian Ginez, senior quantitative associate, Nitesh Shah, director, and Aneeka Gupta, associate director.
Artemis Investment Management
UK-based Artemis Investment Management has appointed Alan Brown and Nicky McCabe as non-executives of its management committee, subject to regulatory approvals.
Brown will chair Artemis' management committee. He has over 40 years' experience in fund management. He started his career as an analyst at Morgan Grenfell in 1974, and ended in 2012 as group chief investment officer at Schroders.
McCabe will chair Artemis' compliance and risk committee. She had a spell at McKinsey before moving into asset management, first at HSBC and then at Fidelity, where she spent 20 years in management and board-level roles. She is on the board of Vitality Life and Aberdeen Asian Income Investment Trust.
Mirabaud Asset Management
Mirabaud Asset Management's European small- and mid-cap fund manager Ken Nicholson is to retire later this year.
Nicholson will continue to co-manage the funds with Trevor Fitzgerald, who is deputy manager, until his retirement. They have both worked closely together since November 2015.
The firm said in a statement: "We can confirm that Ken Nicholson, lead manager of the Mirabaud – Equities Pan Europe Small and Mid-Cap and Europe Ex-UK Small and Mid-Cap funds will be retiring later this year. Ken provided us with a long notice period in order to help facilitate a smooth transition of responsibilities as we work hard to ensure we have the best solution for our clients going forward."
GAM Investments
Zurich-headquartered GAM Investments has elected Monica Maechler to its board of directors.
Maechler served as vice-chair of the board of directors of the integrated Swiss Financial Market Supervisory Authority (FINMA) from 2009 to 2012, after having been the director of the Swiss Federal Office of Private Insurance from 2007 to 2008.
She has been a member of the boards of Zurich Insurance Group and of Zurich Insurance Company since April 2013.
AXA Investment Managers
AXA Investment Managers has appointed Chris St John as manager of the UK Select Opportunities Fund, effective 31 December.
St John will replace Nigel Thomas, who has announced he will retire in March 2019 after 40 years in asset management.
He joined AXA Framlington in 2005 and is the lead portfolio manager of the AXA Framlington UK Mid Cap Fund and AXA WF Framlington UK Fund. St John is also back up portfolio manager of AXA Framlington UK Smaller Companies. He has 18 years' investment experience in UK mid/small cap equities and was previously with F&C Asset Management.
Thomas joined AXA Framlington in 2002. He was previously at Carrington Pembroke (subsequently ABN AMRO and now Artemis Unit Trust Managers) as a private client portfolio manager.