Strategy
Making HNW Families Master Finance - What's The Best Way?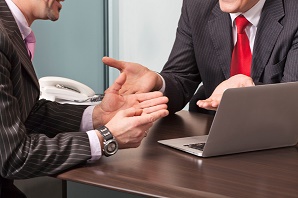 Family affairs
Educating families financially about their affairs can be fairly difficult as each family is not the same; discussions fluctuate from one to another. However these discussions are very important as the wealth management sector comes to pinnacle of the $30 trillion wealth transfer, which will see large amounts of wealth move into the hands of the next-generation.
The sector is coming to an important point, and the transfer is more complex than it should be. Recently, UBS found that business owners who plan on passing their business to family are worried about their legacy. Most (57 per cent) feared their heirs will take a business in a different direction, and an equal number were worried that heirs might sell the business outside the family.
Therefore discussion and education among wealthy families is increasingly necessary. Fleming said that if a change of leadership in a family isn't handled well, it can impact future generations.
"Every family is different," said Fleming. "And as everyone is living longer you could end up with four generations of a family living at the same time, so this may lead to great leadership challenges. One of the great challenges will be the change of leadership, and the transfer of knowledge through the generations. And doing that poorly will negatively impact the next generations' understanding and therefore their financial understanding too. Some families will have four meetings a year with all family attending, a written agenda, we or they may chair the meetings which will lead to a great discussion on family wealth. We don't have to educate those children nearly as much some others."
"We offer a next generation and experiential programme," Fleming continued. "We generally start getting them into the office at the age of 18 to 21, particularly when they have started living away from home because it gives them life experiences that you can reference in the financial education. Until they start paying bills or experiencing life, it is quite hard to have a serious conversation about the transfer of wealth. We get about 30 youngsters in the office for a week, and we talk about financial education, accounts, understanding trusts and trustees, pre-nups, taxes, philanthropy, impact investing, leadership and business start-ups. It is a pretty full agenda, and we work them quite hard and we challenge them in all these areas, and all of them come away with a bit more knowledge. But also by doing [this] in groups of around 30, they understand that there are a lot of men and women out there that have the same uncertainty and opportunities that they do. And often sharing conversations with peers in a more educational environment enables them to learn just as much as if we told them it."
Contribution
Wealthy individuals and families regularly spend millions a year through philanthropy. In 2017, Coutts found found that foundations donated £1 billion ($1.4 billion) to various causes, and about half of foundations are family foundations, where more than one member of the family is involved in the giving.
At a time when the public continue to look negatively towards the rising wealth of families and gaps in wealth, Fleming said his firm helps educate its clients on using wealth positively.
"The most important thing we can do for the families is to help them recognise that one of their greatest duties is to be responsibly wealthy and define a purpose for their wealth," said Fleming. "We have seen a lot of headlines about irresponsible bankers, but not much about the contribution to society that rich people make – whether its employing responsibly in the family businesses or playing an active role in the community. All the things that responsible wealthy families do, that is the starting point and the thing that financial institutions should most be talking to families about. De-risking wealth by ensuring wealth is making a positive contribution to society."