Strategy
HSBC Reportedly Plans Global Footprint Contraction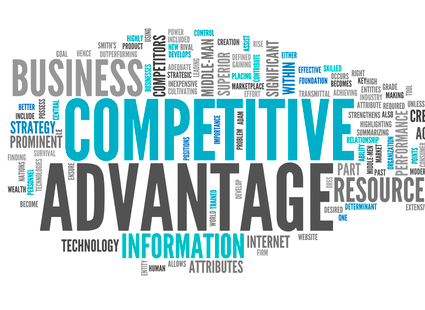 Bermuda, Uruguay and Malta are among jurisdictions targeted as the bank's bosses consider cuts to its international presence, a report says.
HSBC's new chief executive John Flint and chairman Mark Tucker are mulling further reductions in the UK/Hong Kong-listed group's global presence, with operations in jurisdictions such as Bermuda, Uruguay and Malta potentially in the firing line, Bloomberg reported.
The newswire, quoting unnamed sources, said that Flint, who has been in the job since February, taking over from Stuart Gulliver, is examining about a quarter of the 67 countries in which HSBC operates. He is also considering boosting the asset management arm and possibly merging it with a rival. Discussions are in early stages and no hard plans have been made, the report said.
Flint is looking at ideas around the wealth and asset management unit, such as creating an independent unit, the report said. The report did not refer to the private banking arm of HSBC.
HSBC has, like some of its peers, already trimmed its footprint, pulling some business out of Turkey and Brazil. International banking groups such as Royal Bank of Canada, UBS and Credit Suisse, for example, have trimmed booking centres and focused more on regions such as Asia. As regulations have risen, compliance burdens of managing dozens of booking centres and offices worldwide have mushroomed. An era of ultra-low/negative interest rates has also blunted returns for banks. Even in fast-growing regions such as Asia, some banks (Societe Generale, Barclays, ABN AMRO, ANZ, Royal Bank of Scotland) have shed local wealth management arms, because of a failure to achieve sufficient profitable business.
As stated in its annual report for 2017, published this February, HSBC said it had made progress in its previously-stated target of cutting its international footprint. The number of contries has shrunk to 67 from 73 in 2014.
The news service said HSBC did not comment on potential closures and that the bank will update investors at or before release of earnings data on the first half of the year.
While the countries under review may be profitable, HSBC's leaders want to sharpen the focus on the trade corridor that runs from Asia, through the Middle East and Europe, to North and Central America, the report's sources said.
As part of the review, Flint is assessing options for the wealth and asset management unit including the possibility of creating an independent unit, two of the people said. It has historically been combined with retail banking because of the overlap of rich clients between the two. The CEO said in an interview in February he's exploring all options for the business, including a merger, to create a larger player that can compete better as the industry consolidates.
HSBC has strong market presences in jurisdictions such as Malta and Bermuda; in Malta, it is the country's second-largest bank, and holds about half of bank deposits, the report said. A risk is that if a bank pulls out of a market, it can alienate home consumers and make it hard to ever consider a return if there is a change of policy.