Summary Of Global Executive Moves In Wealth Management - February 2018
Editorial Staff, 5 April 2018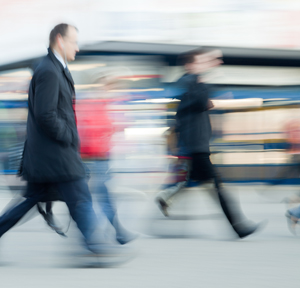 A roundup of moves in wealth management from across the globe during February.
North America

BNY Mellon Wealth Management's chief executive, Don Heberle, left the firm at the end of March. Mitchell Harris, CEO of investment management, took on direct oversight of the wealth management business during the transition phase. Before his appointment as CEO in July 2015, Heberle served as executive director of BNY Mellon Wealth Management responsible for wealth strategy and international wealth management. He joined in 1997 from Gemini Consulting.
Citi Private Bank appointed Kristen Bitterly Michell as capital markets head for the Americas. Bitterly Michell is based in New York and report to Iain Armitage, global head of capital markets. In this capacity, she is responsible for asset allocation, product advice, and execution across capital markets for the Americas region. Most recently, Bitterly Michell served as investment counselor head for the Eastern Region for the private bank.
RBC Wealth Management hired the Clements-Langdon Group to its Raleigh office. The Clements-Langdon Group is comprised of Kyle Clements, senior vice president and financial advisor, Will Langdon, senior vice president and financial advisor, and Marj Jurek, registered client associate. The team manages approximately $300 million in client assets and joins RBC from Merrill Lynch, where they had a combined 70 years of experience.
CBRE Global Investors, a global real asset investment management firm, appointed Scott Spalding as senior managing director and head of high net worth private markets for the Americas. Based in Los Angeles, Spalding is responsible for business development with financial intermediaries and investment advisors who help HNW investors achieve their investment objectives. Spalding has over 17 years of experience and has extensive capabilities in debt and real estate-related investments, fundraising, strategic relationship management and building businesses. Spalding was previously at PIMCO, where he most recently served as an executive vice president.
Chicago-based Interactive Financial Advisors, a SEC-registered investment advisor firm, appointed Jason Wilder as its executive vice president of business development. Wilder, who has 25 years of experience in the financial advisory business, leads Interactive Financial Advisors' effort to expand its roster of investment advisors, resources and clients. He joined after spending seven years as executive vice president of business development of CMG Capital Management Group.
Wilmington Trust appointed three senior figures this month: Avlina Lo, Chris Mone and Robert McKeon. Lo was named as chief wealth strategist. Before joining Wilmington Trust, she served as the director and senior wealth planner for Citi Private Bank. Previously, she was a director at Credit Suisse and, earlier in her career, practiced law at Milbank Tweed Hadley & McCloy, LLP in the Trust & Estates Group.
Mone was appointed as president of US. Markets. In this leadership role, he is responsible for the strategic direction, leadership, and growth of Wilmington Trust's high-net-worth wealth management business.
He has more than two decades of broad experience in the financial services industry. He most recently served as president of the Los Angeles region for BNY Mellon Wealth Management. Originally from New York, Mone holds a Juris Doctorate from Fordham University School of Law, a bachelor's degree from St. John's University, and was an adjunct professor at Northwestern University teaching trust, estate, and retirement planning.
McKeon was appointed head of fiduciary risk management. McKeon has nearly two decades of experience in fiduciary compliance, corporate governance and fiduciary risk management. Before joining Wilmington Trust, he served as a senior director and lead fiduciary officer at Capital One. Previously, he held positions at Morgan Stanley and Merrill Lynch.
Kestra Private Wealth Services (Kestra PWS), a registered investment advisor subsidiary of Kestra Financial, appointed financial advisors Ed Klein and Graham Pearce to its advisory platform. Together, the two advisors manage more than $215 million in assets. Klein recently opened his new independent practice, Harbor Investment Advisors, in Aberdeen, Washington. He has over 35 years' experience in the sector. Pearce joined Kestra PWS affiliate firm Stone Beacon Capital, where he served as the firm's chief investment officer. Pearce was most recently with Raymond James.
Global financial advisor and asset manager Lazard elected Iris Knobloch to the firm's board of directors. Knobloch served as president of Warner Bros Entertainment in France since 2006, where she oversees all of its French businesses. Previously, she was in charge of Time Warner's international relations and strategic policy for Europe, and also worked in Los Angeles and London. Prior to Warner Bros, she was an attorney with Norr, Stiefenhofer & Lutz and with O'Melveny & Myers in Munich, New York and Los Angeles. The firm named independent director Richard Parsons as lead director of Lazard's board, as part of its refreshment process. Steven Heyer, who served as lead director since November 2009, continues in his current roles as chairman of the board's nominating and governance committee, and as a member of the audit committee and the compensation committee.
Diversified Trust appointed Michael Gragnani to its Atlanta office as a principal, responsible for business development and client service. Prior to this role, Gragnani served as principal and senior wealth advisor at Bessemer Trust for nearly a decade, advising high net worth individuals and families throughout the Southeast. Previously, he was a vice president with SunTrust Bank Private Wealth Management.
Wymer Brownlee, the wealth management firm, appointed Shawn Bean as tax advisor, Deanna Conway as tax coordinator, and Trey Whitley as financial strategist. The trio work from the firm's Oklahoma City office at Portland and Memorial – one of the firm's five Oklahoma locations.
The private client arm of US law firm Stroock appointed Sharon B Soloff as special counsel, working in its New York offices. She previously worked at Withers Bergman. Soloff brings a diverse practice acting on behalf of individuals and families in domestic and international gift, estate and tax planning, including business succession plans and complex family law agreements. Soloff is a vice-chair of the Tax Committee of Trusts and Estates Section of the New York State Bar Association.
Wisconsin-based Shakespeare Wealth Management appointed Nick Ziarek as a financial planner to its operation. Ziarek has around 15 years' experience in the wealth management sector. He also serves on Shakespeare's investment committee.
Louisiana-based wealth manager Argent Financial Group appointed Aaron Jack as chief development officer. Previously, Jack served as vice president, director of development of Heritage Trust, an Oklahoma City-based wealth management firm that merged with Argent Financial Group in 2015.
US Trust, Bank of America's private wealth management arm, appointed Kim Wilkerson as market executive for South Carolina, with offices in Charleston, Columbia and Greensville. She reports to Richard Nichols, US Trust division executive for the South Atlantic Division. In her new role, Wilkerson is responsible for growing US Trust and deliver solutions to high net worth families and institutional clients in South Carolina.
Fidelity Southern Corporation elected Rodney Bullard and Gloria O'Neal to its board of directors, and to the board of Fidelity Bank, which has private banking and wealth management operations. Bullard is vice president of community affairs at Chick-fil-A. and executive director of Chick-fil-A Foundation. Prior to that, he was Assistant United States Attorney for the Northern District of Georgia, and Legislative Liaison Counsel in the Office of the Secretary of the Air Force, and was also a White House Fellow in Washington, DC.
Fifth Third Bank appointed Patricia Imperial as senior vice president and managing director of Fifth Third Private Bank (Tennessee). Imperial is responsible for overseeing a team of experienced professionals who focus on customer's wealth management needs, intergenerational wealth transfer and business transition strategies. She has over 30 years of experience in financial services sector. Her career began with Sun Trust Bank before joining Fifth Third Bank in 2012.
BNY Mellon Wealth Management named Eric Czepyha as head of private business advisory in Columbus, Ohio. Czepyha reports to executive director of advice and fiduciary services, Pamela Lucina. Prior to joining BNY Mellon WM, Czepyha served as both global head of trusts and estates specialty assets and head of closely held asset management at JP Morgan Private Bank.
Asset management firm Lazard appointed Dennis Berman as a managing director in financial advisory. He is based in New York, Berman joins Lazard's shareholder advisory practice. Berman has served as the financial editor of The Wall Street Journal and as a member of the Dow Jones industrial average committee since July 2015.
Canaccord Genuity Group hired investment advisory team Cash Management Group to its Canadian wealth management division. The group is based in Vancouver. Andrew Johns is the lead financial advisor for the Canaccord Genuity Cash Management Group. Johns was joined by a team of 12 professionals.
Winsconsin, Arizona and Minnesota-based Johnson Bank appointed Yolanda Cruz Chamberlain as vice president – Southeast regional private banking manager. Chamberlain, who is based in Burlington and Kenosha, will lead a team of private bankers to deliver customized solutions to clients in Southeast Wisconsin. With 35 years of experience in financial services, Chamberlain has held positions in the retail, mortgage and data services sectors.
SANNE, which provides alternative asset and corporate administration services, appointed Hannah Correll Jaeger as head of client relationship management – Americas. She is based in New York. Prior to this role, Jaeger worked at Vistra Group (previously Orangefield), where she held the role of director of business development. Before that, she held senior positions at Advise Technologies as well as FBR Capital Markets Company and the Bank of New York – BNY Convergex Group.
Hilton Capital Management appointed Timothy Reilly as a portfolio manager. In addition to his role as a portfolio manager, Reilly manages Hilton's efficient tactical income strategy. Prior to joining Hilton Capital, Reilly was a managing director at Bank of America, where he oversaw their global convertible sales and trading business.
Catalyst Private Wealth appointed Brad Herman as wealth strategist to lead the team's financial planning services and planning strategy. Herman has more than 14 years' experience in the sector. In 2009, he joined Union Bank's private banking operation, where he spent seven years as a wealth strategist in senior roles. Most recently, he was a vice president with Highland Capital Brokerage, supporting the firm's affiliated advisors in the area of wealth management.
US Trust reported 18 new hires. It appointed Annette Musa as private client advisor, and Tim Polson as private client manager of its Phoenix office. Musa was previously a market manager at Comerica Bank, and Polson was previously a banker at Comerica Bank.
There were three appointments to US Trust's California operation. The firm appointed Matthew Boisseree and Brett Lindemann as private client advisors of its San Diego office, and Dylan Gittleman as a private client advisor of its Palo Alto office. Boisseree was previously at BNP Paribas, Lindemann was at Wells Fargo and Gittleman was at TSX Venture Capital.
Timothy Wright joined the Baltimore office as a private client advisor, and Peter Zouzoulas joined the Chevy Chase office as a private client manager. Wright was previously a assistant complex manager at Merrill Lynch, and Zouzoulas was previously a banker at Wells Fargo.
The firm added one each to its operations in New York and New Jersey. It appointed Eric Johnstone as a portfolio manager at its New York office, and Georgios Kyriakopoulos as a private client advisor in its Princeton office. Johnson was previously at S&P, and Kyriakopoulos was at Genspring/SunTrust Robinson Humphrey.
Rhondale Haywood joined the Charlotte office as portfolio manager, and Sharmishtha Prasad joined the Raleigh office as a private client advisor. Haywood was previously a senior investment advisor at PNC, and Prasad was previously at The Private Bank - Wells Fargo as a portfolio manager.
US Trust hired Steve Gray as a private client advisor of its Portland office. He was previously a private banker at KeyBank. It also hired James Peppelman as a private client advisor, and Dennis Springer as a wealth strategies advisor of its Philadelphia office. Peppelman was previously a wealth market leader at TD Bank, and Springer was previously a wealth strategist at Wells Fargo.
Megan Davis joined the Nashville office as a senior trust officer. She was previously at SunTrust Bank, where she was a trust officer.
The firm appointed Courtney Kelch to its Houston office as a senior trust officer, Ford Peters Clary to its Seattle office as a senior trust officer, and Stefan Nicholas as a private client advisor to its Washington, DC office.
Kelch was previously at BBVA Compass as a fiduciary risk manager. Clary was at US Bank as a trust managing director and Nicholas was at Wells Fargo Private Bank as a wealth advisor.
Chicago-headquartered accounting and financial advisory firm Baker Tilly Virchow Krause appointed Alan Whitman to a second three-year term as chief executive. Whitman is responsible for the firm's growth, and expanding the firm's advisory and specialized services.
Wilmington Trust appointed Robert McKeon as head of fiduciary risk management and Alvina Lo as chief wealth strategist. Before joining Wilmington Trust, McKeon served as a senior director and lead fiduciary officer at Capital One. Previously, he held positions at Morgan Stanley and Merrill Lynch. Lo previously served as the director and senior wealth planner for Citi Private Bank. Previously, she was a director at Credit Suisse and, earlier in her career, practiced law at Milbank Tweed Hadley & McCloy, in the trust and estates group.
Investment management firm Cole-Frieman & Mallon, which is headquartered in San Francisco, promoted David C Rothschild to the position of partner. Rothschild has been with the firm for five years. Attorneys Trisha Ton-nu and Laura Wong were promoted to senior associate. Ton-nu joined the firm in 2014 and Wong came on board in 2015.
Goldman Sachs named a former president of the Rio 2016 Olympic Committee as chief executive and president of its Brazil business. Maria Silvia Bastos Marques, report to Gonzalo Garcia and Ram Sundaram, co-heads of Latin America. She replaced Paulo Leme, who retired from the firm at the end of April, after nearly 25 years of service. In her career, Maria Silvia Bastos Marques held several positions at BNDES, the Brazilian development bank, mostly recently as its president. She was the president of Companhia Siderúrgica Nacional (CSN), the Brazilian Steel Institute and Icatu Seguros, and was a partner at MS & CR2 Finanças Corporativas. She has also served on the advisory boards of Petrobras and Vale.
Canadian-owned wealth manager Stone Investment Group announced that John Juhlke stepped down from his position as president of SIG. Juhlke continues to serve as a board member of SIG.
The Family Wealth Alliance appointed two executives at its leadership team: Suzanne Karpick and Brooke Morimoto. Karpick is managing director, strategic relationships and brings 20 years of experience to the role. She previously held leadership roles in investor and client relations at firms including Echo Global Logistics, Duff & Phelps Investment Management Co. and Macerich, a regional mall real estate investment trust. Karpick serves on the advisory board member of Selah Freedom and volunteers as a consultant at Taproot Foundation, and as a mentor at 1871. She earned her MBA in Marketing and Strategy from the Kellogg School of Management at Northwestern University.
Morimoto is the FWA's Alliance Ambassador. In this role, Moritomo is responsible for leveraging day-to-day operations and FWA events with both strategic and tactical support. Previously, Brooke held strategic planning and data analysis roles in the nonprofit sector. Brooke received her Master's in Public Administration and her BA in History and Political Science from The University of North Carolina at Charlotte.
Lazard Asset Management expanded its international equity platform, adding a new team. Based in New York, Mark Rooney, Erik Van Der Sande, Craig Lottner and Chris Torino form the Lazard international value concentrated team. The team joined LAM from LRV Capital Management LLC (LRV), which was co-founded by Rooney, Van Der Sande and Lottner with seeding from Stride Capital Group in 2012. They began working together more than 15 years ago at Millgate Capital.
Commerce Bancshares, the parent company of Commerce Bank, which has a wealth management operation, appointed Karen Daniel as a member of its board of directors. Daniel replaced James Hebenstreit, who resigned from the role. She serves Hebenstreit's remaining term and position on the board until 2020. Daniel also serves on the audit and risk committee of the board. She spent 11 years with the certified public accounting firm of Peat Marwick (KPMG), rising to senior audit manager. She joined Black & Veatch in 1992 with the internal audit group, was named chief financial officer in 1999 and joined the Black & Veatch board of directors in 2006.
Och-Ziff Capital Management appointed Robert Shafir as chief executive. He will succeeded Dan Och in the role. Dan Och, the company's largest shareholder, continues to serve as chairman of the board until March 31, 2019, after which time he expects to remain involved with the firm. Shafir, who previously served as the CEO of Credit Suisse Americas and co-head of private banking and wealth management, provides day-to-day leadership and management of the company.