Art
Art Market Rebounds After Two-Year Slump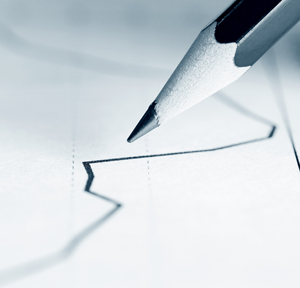 The report was compiled by UBS and Art Basel, and looks at the activities of the global art market.
The art market achieved total sales of an estimated $63.7 billion in 2017, a 12 per cent increase from 2016 to reverse two years of declining figures, according to a new report.
The Art Basel and UBS Global Art Market Report said that much of the uplift in sales in the auction and dealer sectors was at the top end of the market, capped by record prices in the auction sector, including the sale of the Leonardo da Vinci painting Salvator Mundi for $450 million at UK auction house Christie's.
Markets
The US was the largest market worldwide, accounting for 42 per cent of sales by value, with China in second place 21 per cent and the UK the third largest market with 20 per cent.
Around 72 per cent of dealer sales in the US were to local buyers.
The Asian market accounted for 23 per cent of global sales in 2017, and Asian buyers accounted for 15 per cent of dealer sales globally, with Chinese buyers representing the majority at 10 per cent, up significantly from just four per cent in 2016.
The online art market increased substantially in size over the last five years by 72 per cent, reaching an estimated $5.4 billion in 2017.
Sales Figures
Sales at public auction of fine and decorative art and antiques reached $28.5 billion in 2017, up 27 per cent, and giving total auction sales a 47 per cent share of the market.
The biggest increases were at the highest end, with the total value of works sold for over $10 million increasing by 148 per cent over 10 years, and by 125 per cent year-on-year in 2017.
Dealer Figures
Dealer sales increased 4 per cent year-on-year to an estimated $33.7 billion, representing a 53 per cent share of the market. The most growth in sales year-on-year was in the segment above $50 million.
According to the report, some US dealers reported additional activity at the end of the year, driven by the Trump administration's tax reform and the cessation of the availability of 1031 Like-Kind Exchanges for art.
"Art can provide insight into our complex and unpredictable world and challenge established ways of thinking," said Paul Donovan, chief economist, global wealth management at UBS. The performance of today's growing and globalized art market is a fascinating reflection of wider economic trends and highly correlated with GDP and high net worth populations. Collecting is a passion that we share with many of our clients and alongside our own exclusive art services, this collaboration with Dr Clare McAndrew and Art Basel is a natural fit for our ongoing commitment to the research and analysis of markets and economic data for our clients."
This report draws on two strands of research. Firstly, a survey on the collecting activities of US-based high net worth individuals undertaken in collaboration with Clare McAndrew and her team, as part of UBS quarterly Investor Watch. Secondly, the UBS/PwC Billionaires Report 2017, which illustrates a growth in the engagement in art by billionaires.