People Moves
Who's Moving Where In Wealth Management? - Deutsche Bank, Julius Baer, Others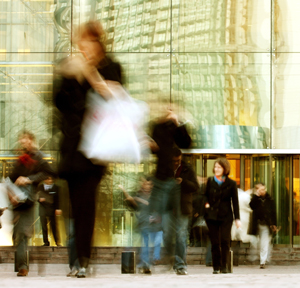 The latest moves in wealth management across the UK, Europe, Middle East and Africa.
Deutsche Bank Wealth Management
Deutsche Bank Wealth Management has appointed Jorge Rodriguez Garcia as head of Latin America team for Switzerland and Ricardo Pablos Rodrigues as relationship manager for Brazilian clients in Geneva.
Garcia has more than 30 years of experience in wealth management and investment banking with international banks. He has worked for 15 years at Citigroup in both the investment and private bank.
Rodrigues has over 14 years of experience in the sector. He joins from Compagnie Bancaire Helvetique, where he spent the last three and a half years as a relationship manager covering high net worth individuals.
The firm has strengthened its Latin America international teams to support its plans to grow in the market. in this important growth market.
Hawksford
Private client and funds business Hawksford has appointed Sarah Locker as associate director, and Wendy Inns, Vicky Mills and Cordelia Miller as directors in Jersey.
Locker has a law degree and masters in commercial property law. She previously worked for Jersey-based legal practice Nigel Harris and Partners.
Inns is responsible for developing Hawksford's response to regulatory and reporting environment for the benefit of its clients.
Mills joined Hawksford in 2017 and has over 20 years' experience in the trust industry. Miller joined Hawksford as head of legal in 2015.
Charles Stanley
Wealth manager Charles Stanley has appointed Glenn Baker as business development director and Robert Winterton as a business development executive.
Baker has worked with institutions like Schroders Private Bank and Kleinwort Hambros. He will develop Charles Stanley's partnership relationships with professional advisors where the wealth managers' expertise in financial planning, investment and inheritance tax mitigation is beneficial to their clients.
Winterton joins Charles Stanley from Asset Match, where he was head of sales and business development. He will support Charles Stanley's private client investment management and charity asset management operations.
Julius Baer
Swiss private banking group Julius Baer has appointed five new hires to support business growth and regional expansion in the UK market. The new hires will work out of its London operation and across new offices in Manchester, Leeds and Edinburgh.
Alex Charamblous joins from the financial executive team at Royal Bank of Canada, where he worked for 6 years. Duncan Prince has 20 years of experience working in the private client sector based in Jersey, Channel Islands.
Daniel Ryan has worked for 16 years with Coutts, HSBC and RBC. Charles Kendrick was previously a director at RBC Wealth Management
Darren Hirst joins as a relationship manager based in Leeds. He previously worked at Barclays for over 29 years.