People Moves
Who's Moving Where In Wealth Management? - Multrees, Brown Shipley, Others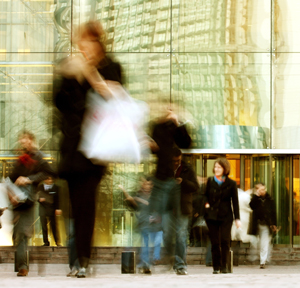 The latest moves in wealth management across the UK, Europe, Middle East and Africa.
Multrees
Multrees, the support services partner for wealth management and private investment offices, has appointed Hugh Mullan as chairman.
Mullan had been acting as interim-chairman since Nigel Pilkington's death in January.
Prior to joining Multrees, Mullan was the UK chief executive at Fidelity Worldwide Investment. He has also held senior positions at Barclays Wealth, Schroders and Citibank.
Brown Shipley
UK wealth manager Brown Shipley has appointed Jeremy Croysdill and David Kay as client directors of its London office.
Croysdill, who has over 30 years' industry experience, was previously wealth planner at Barclays Wealth and client director at Heartwood Wealth Management.
Kay has over 35 years' wealth planning experience, following roles at Deutsche Bank Wealth Management, Coutts and Kleinwort Benson.
Zedra
Zedra, trust, corporate and fund services firm, has appointed Peter Cheesley as client director. He will be based in Jersey.
Cheesley will focus on developing key business relationships as well as strengthening the corporate services offering and supporting international clients.
Although, he will be based in the offshore finance centre of Jersey, he will collaborate closely with many of ZEDRA's other key offices, including London. Cheesley's brief will also include developing the fund administration business.
He has nearly 25 years' of experience in the banking, legal and fiduciary sector. He has held roles at Bank of Scotland, Clifford Chance and Pinsent Masons.