Strategy
UBS Wealth Management Wants Fresh Faces For UK Expansion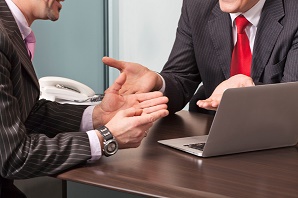 The world's largest wealth manager recently spoke to this publication about its expansion in Scotland, as part of a regional series of articles shedding light on what the future may hold for money managers post-Brexit.
UBS Wealth Management is looking to hire younger relationship managers to bolster its operations in Scotland and other regions across the UK.
Earlier this month, the world's largest wealth manager by assets announced it would aim to double its headcount in Scotland over the next two years, part of a recruitment drive across the UK despite political turbulence spurred by Brexit.
"We're looking for a mix of experience but we are looking to bring on young talent as well," Jonathan Brown, managing director and head of regions at UBS Wealth Management, told this publication in a phone interview. His colleague Debjani Raffan, Scotland regional head, said the firm will hire externally, while also offering internal relocation opportunities.
"It will be a mixture of both," she said. "We always offer the opportunity internally to staff if they wanted to make a move."
UBS Wealth Management's Edinburgh office employs 16 staff, catering for clients located in Scotland and Northern Ireland, Brown said. The Zurich-listed firm established a presence in Scotland some 15 years ago, and the operation has "steadily been growing" since it launched with just five employees, Raffan added.
To increase capacity, the firm will move from its current Edinburgh office at 8 Wemyss Place to 1 St Andrew Square by May this year. The new headquarters, on which UBS has signed a 10-year lease, will become the firm's flagship office for business outside London. The new office can accommodate up to 30 employees, Raffan said.
The primary driving force behind a heightened demand for wealth management services in the UK's northernmost country is its array of booming market sectors, Raffan said.
"We've said this a number of times: Scotland isn't just a region, it's a whole country and one with many different sectors to focus on," she said. "There is a huge amount of entrepreneurship and a huge amount of opportunities."
She continued: "Largely, our client base is made up of entrepreneurs and business owners. The clients are there [in Scotland] and there is wealth continually being generated."
Offering examples of sectors showing the most promise, Raffan said: "Technology, life sciences, oil and gas… the list could go on. We like to get a real understanding of each sector," she added, admitting this can "often take many years". UBS Wealth Management, however, is "very sector-agnostic when it comes to where we source our clients," she said.
Raffan echoed Julius Baer's head of UK regions, Calum Brewster, who recently told WealthBriefing that Scotland's growing pool of small-and medium-enterprises (SMEs) and entrepreneurs are driving liquidity events, creating significant regional opportunities for wealth managers. Julius Baer, a rival Swiss private bank, also this month announced it would enter the Scottish market by setting up shop in Edinburgh.
"The SME sector is exactly our kind of focus," Raffan said.
Scotland's universities also play a key role in the country's wealth cycle, acting as a pipeline for future entrepreneurs, Raffan explained, which has led UBS Wealth Management to "align itself" with some of them.
"We work with universities to widen people's networks," Raffan said. "We host events so they [fledgling businesses/entrepreneurs] can meet veterans in the sector." This scratches UBS' back, too, as it often wins new business on the back of such events, Raffan said.
Raffan pointed out that there are "questions in the background" surrounding a potential independence referendum in Scotland, but stressed this is "not stopping businesses growing, or ours".
Shrugging off Brexit
Outside Scotland in other parts of the UK, UBS Wealth Management is expanding in the face of political headwinds as the UK prepares to divorce from the European Union.
"In terms of the wider business, we are growing in all regions [across the UK]," Brown, head of regions, said. "We have recently recruited in Newcastle, Leeds and Birmingham, and we have a new joiner in Manchester, too."
When asked what regions he is particularly bullish on, he said: "I wouldn't necessarily select any particular region. Our internal growth rates are similar at each location."
Last year, Sergio Ermotti, UBS' chief executive, indicated that the Brexit blow would be far from fatal, as the bank would likely move some 250 jobs from London as opposed to the 1,000 it initially feared.
Brown is confident that "UBS will not lose that many jobs to Europe" and that he does not see "any implications at all" for its wealth management business.
"Politically, there is some uncertainty. But we are still seeing buoyant markets in terms of liquidity events and we will grow accordingly," he said. The group's clients are also optimistic on local economies, he said, especially those outside London. "The nearer to London you are, the more Brexit is considered. Further away from the capital, the less it is talked about."
Raffan also offered her take on Brexit.
"Irrespective of Brexit, there are always going to be political risks, just as there are risks with markets and volatitlity," she said. "But it doesn't stop us managing wealth for our clients in the long term – it is simply another hurdle to overcome."