Surveys
Ugly Industry Jargon, Time Limits Holding Back Female Investors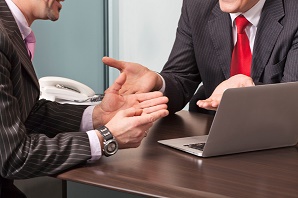 HSBC UK has released a new report and has found that female investors are being held back by three barriers. After these findings it has launched a set of initiatives in a bid to encourage women as investors.
Women are being held back from investing by barriers such as the industry's use of off-putting jargon, their lack of time to consider financial matters and a conservative attitude to risk, according to research from HSBC UK.
The report, "Talking Everyone's Language", was published by HSBC UK after it conducted a YouGov survey of 2,000 men and women, as well as interview its wealth clients and relationship managers.
More than a third (35 per cent) of women said they found financial used in the industry to be a problem for them, compared with a quarter (26 per cent) of men taking the same view. The interviews revealed that although women know as much about investing as their male counterparts, they tend to have lower levels of confidence about their knowledge – meaning that they are more likely to be put off by terms they don't understand.
Around 17 per cent of women spend more than a month researching investment options opposed to 13 per cent of men, and HSBC says women find they do not have the time to plan their financial affairs. HSBC UK found there is a lack of peer motivation. If friends and family do not talk about investment, women are more likely to feel that it is not for them, or not for their current stage and lifestyle.
Also, 72 per cent of women surveyed say they do not like to take investment risks compared with 54 per cent of men. For example, HSBC said only 19 per cent of women have an equities ISA compared with 32 per cent of men.
The bank's survey is an attempt to get to grips with how to serve female clients better, an important market as women increasingly account for a higher share of wealth holders in countries such as the UK.
Initiatives
In response to these findings HSBC UK is introducing a number of commitments in 2018 aimed at removing barriers that may prevent women from choosing to take up investment advice.
These include:
Trialling split, flexible appointments:
- Industry standard practice typically sees one off initial appointments with advisors, with clients expected to make investment decisions within this timeframe.
- HSBC UK will give customers time to consider the information received in their first appointment and then have a follow up appointment to ask for clarification or follow-up questions.
Colleague coaching:
- With both the quantitative and qualitative research indicating that the use of perceived complex financial terminology can deter women from investing, front line colleagues will receive coaching on the report findings and its implications to help avoid unnecessary jargon that can put off some customers.
Holding investment events specifically designed for female customers:
- HSBC UK will host investment events for female customers, aiming to provide existing and potential customers with an understanding of the investment landscape and encourage peer motivation.
"My own experience, and that of HSBC UK's relationship managers, suggests that while gender does not define the way we manage our money, there are subtle but notable factors that may put some women off investing," said Michelle Andrews, head of Premier and Wealth Insights at HSBC. "This is supported by our research findings and is why we're changing our services to better address the investment needs of our female customers. For us this is just a starting point and we recognise that HSBC UK and the wider sector need to do more to ensure our services reflect the needs of all potential customers, to help them to maximise their financial potential," Andrews said.
The survey, carried out in October, asked men and women across the UK with more than £10,000 in their savings accounts about their savings and investment habits and about their attitude to risk.
The banking group also conducted a total of 24 two-hour in-depth interviews with HSBC UK clients. Of these, 15 were amongst women and to ensure we understood the differences between genders, nine were amongst men. Some 10 interviews were HSBC UK wealth customers, and 14 held their wealth elsewhere. HSBC also undertook 13 interviews with HSBC UK relationship managers and other senior members of the HSBC Wealth and Premier teams exploring the investment approaches of their male and female clients.